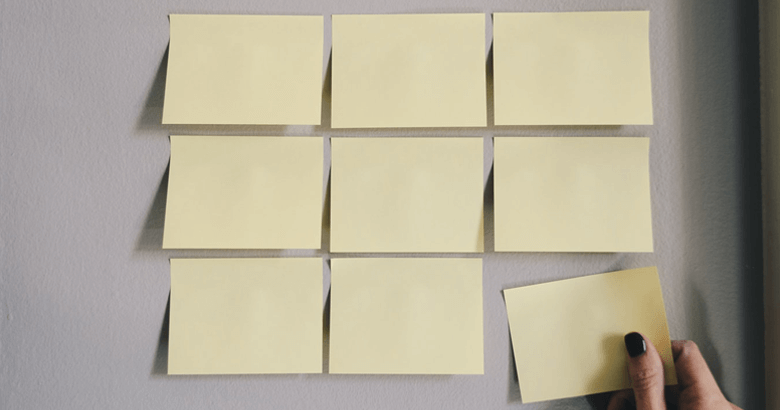 Collaboration is the latest buzzword in businesses and local governments around the world. Working in silos can slow down or significantly hinder an organization's progress towards their strategic plan. When a team is able to effectively share resources and work together to achieve their goals, the rate of progress is accelerated, and the likelihood of accomplishing their overall objectives is substantially increased.
With a greater focus on openness and collaboration in an organization, employees can stay more connected and up-to-date. However, achieving full and effective collaboration takes effort from everyone at all levels of your organization. Here are our top 10 tips to get your organization on the path to better collaboration:
1. Lead from the front
Collaborative behaviour must begin with senior leaders if it's to be embraced by the rest of the organization. To encourage collaboration, leaders first need to create a culture where anyone can ask questions and there are no stupid questions. Employees need to feel like they have a voice to become receptive to opening up.
2. Encourage personal accountability
By having policies in place to encourage personal accountability, employees work more efficiently on collaborative projects. Employees need to take ownership over tasks, seeing them through to completion and bearing responsibility for results, positive or negative.  Managers must demonstrate personal accountability to set the tone and culture for the company.
3. Create a culture of mutual trust and respect
Keeping employees informed as to what is going on within the company, or during a project will increase the level of importance the employee feels within the workplace. Collaborative behaviour is more likely when there is a level of trust already established. With a culture of mutual trust and respect, there is a freer flow of communication and feedback throughout the organization, allowing for greater performance and achievement towards goals.
4. Align employee and management with core values and goals
Teams execute goals more efficiently when the beliefs that influence their choices are aligned. In the absence of shared values and goals, organizations suffer inefficiencies, lack of focus and ultimately, strategic failure. These values and goals need to be well communicated across the organization. Strategy implementation software such as Envisio helps organizations align their team, provide visibility and foster accountability while empowering everyone to work collaboratively towards common goal.
5. Empower managers
The empowerment process starts at the top — where senior leaders provide guidance to their mangers to execute on their strategies. Managers need to be empowered to make decisions that drive the results without being micromanaged. This leaves room for managers to build an efficient and collaborative team.
6. Empower employees
The same goes for the rest of your staff. When employees are encouraged to be self-motivated and to take initiative, they will begin to take on and complete tasks efficiently with little guidance from management. Creating a culture of flexibility and trust with employees provides them a greater opportunity to develop and refine their skills within the team and allow your organization to grow.
7. Embrace technology
Developments in technology have made it easier for teams to work together such that distance is no longer an issue when it comes to collaboration. Effective tools for collaboration come in many forms, such as file sharing, video conferencing or enterprise chat tools. Each of these technologies aim to increase productivity and keep everyone connected while eliminating excessive emailing. Envisio provides an enterprise chat tool, called StratChat. This chat tool is linked to the individual's deliverable so that employees can collaborate around the things that matter.
8. Keep hierarchical structures to a minimum
Keeping hierarchy of an organization to a minimum prevents information from being distorted as it is passed on (think of the game "Telephone" you played when you were a kid), as well as increasing the time and money involved with more "down-the-chain" communication. Managers in a "flatter" company tend to have more authority, and as a result, perform effectively as they are more responsible for the company's performance. Removing middle managers also increases motivation and coordination between employees, lowering operating costs.
Employees and teams work best when they are most knowledgeable. Creating a company database of all stakeholder knowledge that is accessible to each team member is important to keep everyone on the same page. Managers will have more time to focus on other issues instead of answering questions that could be answered by referring to a database of shared knowledge.
10. Overcome barriers
Organizations may wish to encourage and support internal collaboration — but change can be scary. To overcome internally built barriers and accept change, it's important to have a plan in place and tools to help along the way. Think about why you want to encourage collaboration and the steps you can take to make that happen. Be realistic with your goals and make small changes along the way to support that goal. Removing barriers may cause short-term pain within the organization, but in the long-run it can cause increased performance, making the cost and effort more than worth the trouble.
Cultivating a culture of collaboration helps to align employees at every level of your organization and to connect them on the achievement of your overall strategic plan.
Envisio is a cloud-based software which provides organizations with a platform to implement their strategic plan, track their progress and performance, and generate reports for stakeholders. To learn more, be sure to schedule a free demo with one of our strategy experts and see first-hand what Envisio can do for your organization.