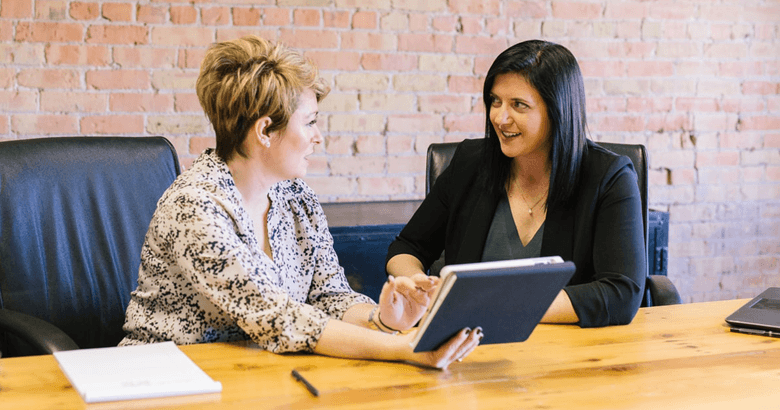 We're sure you've heard that organizations that give regular thanks to their employees far outperform those that don't. Here at Envisio, we agree. Many employee recognition programs go as far as a five or 10 year tenure pin, or possibly a nice pen if you're one of the lucky ones. If you believe a shiny plaque every few years is helping keep your workforce stay motivated, you may be surprised.
Here are Envisio's 8 best practices to help you create an effective employee recognition program. Or, perhaps, breathe life into an existing program that just quite isn't as effective as it once was.
1. Collaborate with your team, define your process
Every organization has a current culture… And an ideal one. It's worth researching other businesses within your industry—and perhaps a few that are not—to see how they recognize and reward their employees. Developing your own formula for recognizing employee performance can help set your organization apart from the masses. Ensuring your program incentivizes your employees appropriately can help improve staff productivity and the overall work culture. Let's examine this in more detail below…
2. Get your creative juices flowing
Old school methods to incentivize your employees aren't always your best bet. A dusty 'employee of the month' plaque or trophy doesn't really scream "we value you" as much as something you clearly put some thought into.
A little creativity can go a long way.
Money doesn't always talk and, although it's always appreciated, it's not very memorable. Most people prefer to be recognized in ways that affect their hearts. A few examples are:
A day of fun for the employee and his or her family that you organize,
Award trophies for salesmanship or positivity,
Handwritten thank-yous for exceptional performance
3. Introduce a director of culture
Employee recognition is on every organization's to-do list but, more often than not, it's usually placed on the backburner and never really gets addressed. Although you don't necessarily have to hire someone to lead daily, over-the-top, in-office pep rallies, having a small group organize regularly-scheduled team building events can give your staff something to look forward to.
4. Take a step back
Our customers have found that having colleagues, rather than management, recognize others with similar roles has been highly successful. Peers usually have a finger on the pulse of day-to-day operations at the employee level, so why not let them be the ones to recognize and reward their colleague's performance?
5. Create in-house contests
Keeping recognition frequent and consistent can help keep motivation levels up as they relate to  individual performance measures and targets. In-house contests don't need to be associated with a monetary prize. Focussing on the bragging rights, or a handmade award, can help foster a sense of camaraderie, trust, and engagement in the workplace.
6. Plan for all personality types
Recognition can sometimes be skewed toward the loudest and proudest extroverts. By implementing a system that allows peer review, praise, and opportunity for the quiet achievers to be recognized is important.
7. Praise effort. Reward results.
When creating your employee recognition program, it's important to remember to praise effort and reward results. Make sure your employee program has a recognition plan in place for each and every role in the organization. Implementing a program based on the core values of your organization can help determine the metrics that you wish to shape your program around.
8. Don't overthink it
There's no need to create an elaborate system to track your organization's internal performance. The most important factor to keep in mind here is that you recognize and reward those for a job well done. People love to be recognized in front of their peers.
The psychology of recognition
In Maslow's hierarchy of needs, two of the most valuable psychological needs we have as humans are:
The need to be appreciated and
The need to belong.
These needs are met through peer-to-peer thanks and recognition at work, and through praise in our personal lives.
The benefits of change
When your organization introduces and embraces a modern employee recognition program and people start thanking each other (without being prompted to do so), interpersonal trust and employee engagement skyrocket. Our customers have seen massive improvements in improving employee morale, quality of work, and customer service.
Which of the above best practices are you going to implement in your employee recognition program? Do you have others that aren't listed but work well for your organization?