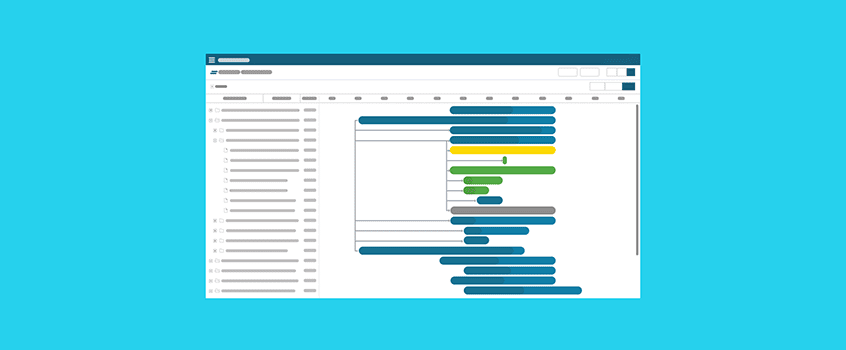 A Gantt Chart can be a very powerful tool when used in the right environment. Commonly found in project management software, Gantt Charts provide an organized, pictorial view of tasks, dependencies, resources and timelines.
In Envisio Strategy Manager, you can now view your entire organization plan or your department plan in a Gantt View. This can be very useful when you need to see what actions you're missing to achieve your strategy, or if you're viewing your department plan in the Gantt View, it helps you manage better by getting a full view of who on your team is contributing to the overall strategy and what progress they're making.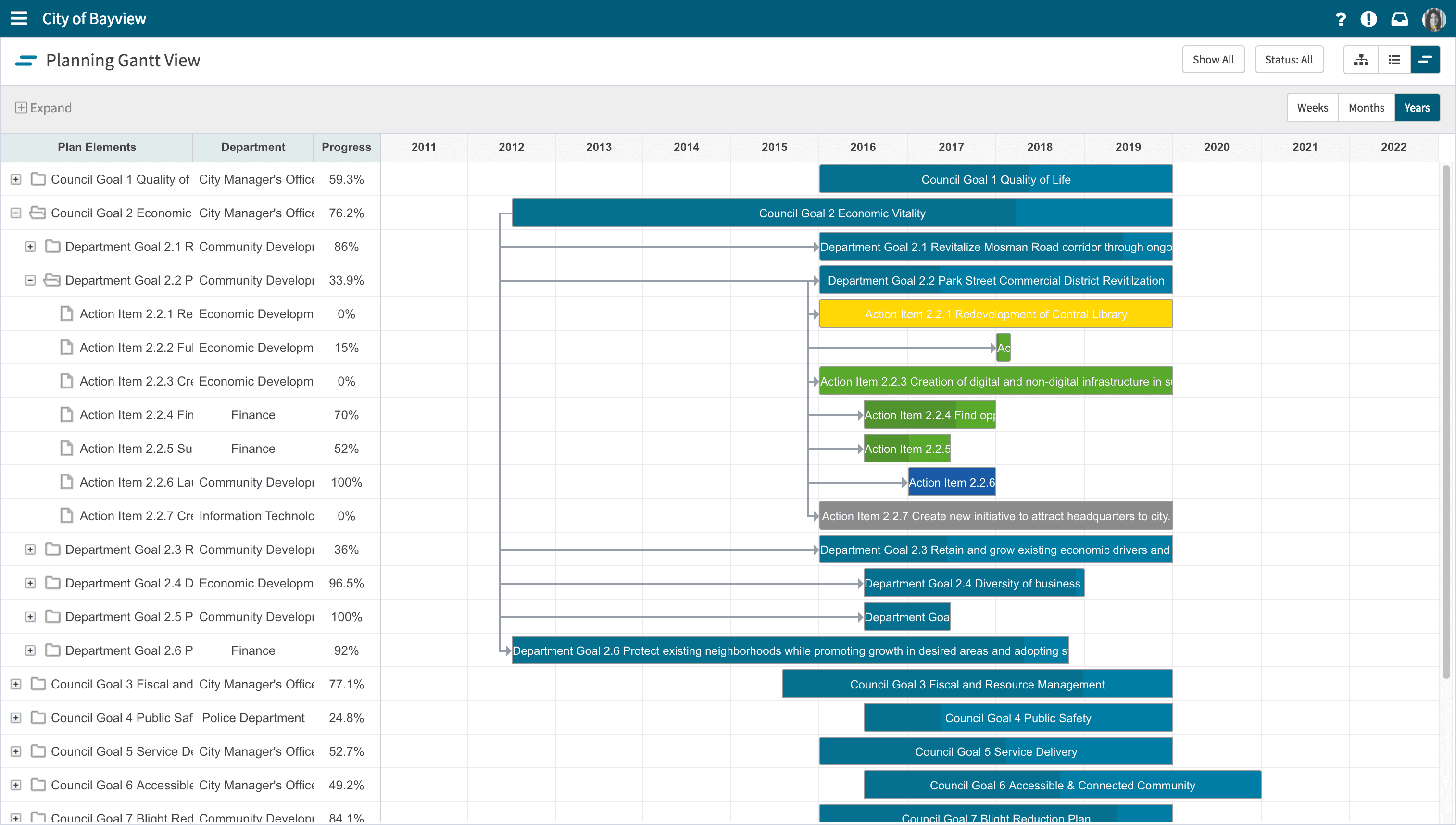 Features of Gantt View
Filter planning data by Department, Employee or Status.
View details of plan elements such as Owner, Start Date, End Date, Status and Progress.
Show/hide columns in Gantt Chart such as Plan Element, Owner, Department, Start Date, End Date, Status and Progress.
How to get the most from Gantt View
To take advantage of Gantt View when managing your strategies, it is important that your action plan has specific dates. Very often we see business-as-usual actions without dates and this can skew the timelines on your strategies. Most strategic plans have long-range dates, so if you have business-as-usual actions, consider using the end date of your strategic plan for these actions. Another option is to use the end date of your annual planning cycle.
Future development of Gantt View
Since the launch of Gantt View, we've had lots of great feedback from customers and are happy to say that we have big plans to add interactive features to Gantt View in the future. Some of the feature enhancements include dragging the bar to change timelines, re-assigning resources and adding plan elements, so stay tuned!