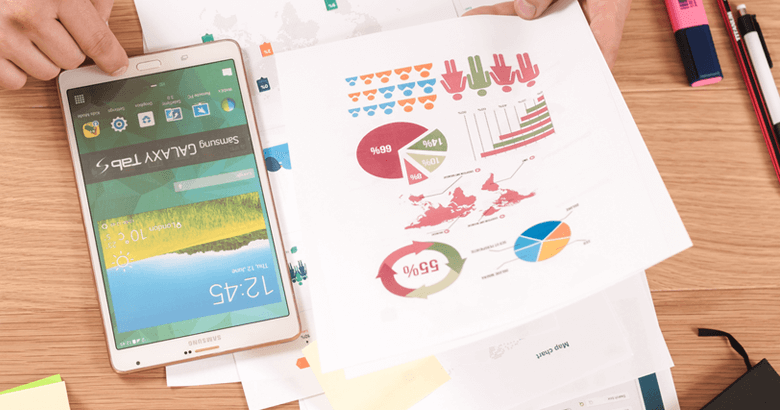 What is a performance measurement program exactly?
Your data has the answers—but how can you turn it into meaningful information to drive quality decision-making and share your department, organization or city's story? The solution: a performance measurement program.
A performance measurement program gathers data from KPIs, or key performance indicators, to help you define and track how your organization or department is performing. A strong KPI acts like a compass to guide you north when you're lost in the data wilderness—it's quantifiable, measurable, and goal-specific.
Once performance measures and KPIs are collected, a good performance measurement program:
Centralizes both internal and external data
Organizes that data into a visual dashboard
Tracks your organization's progress towards KPIs
Analyzes and reports on performance
Performance measurement software provides a single place for all your performance data—it not only collects, tracks, and reports on performance, but it also gives the public and stakeholders real-time access to results. With citizens calling for more transparency, governments have a responsibility to make key data readily accessible.
How performance measurement programs impact your strategic plan
Performance measurement tracks the progress you've made towards your strategic plan. With a program in place, your organization has a wealth of performance data and information to accurately tell whether you're on track to achieve your goals. Seeing progress towards objectives is critical to your strategic planning—not only do you have access to see what is working, opportunities for improvement are brought to light so you can course correct for a more effective strategy moving forward.
Four reasons why performance measurement matters:
1. Do more for (way) less money
Governments that track their performance get more out of every dollar they spend. They see a higher ROI because implementing the right software saves time and money. Governments can start tracking efficiency and get a clear picture of cost and time spent to determine how well you're using your resources. From there, you can make informed budget decisions to invest in areas that have the greatest impact.
2. See a clearer picture
Measuring performance allows you to get quick and easy insights into how your organization measures up against your goals and benchmarks. Have you wondered if what you're doing is actually focused on the right actions to drive success? Now, you don't have to guess. Performance software eliminates ambiguity, making it easier to dedicate time towards projects and actions that are generating positive results.
3. Motivate and activate your team
Use your performance measurement program to help build a high-performance culture. Give front-line staff, leaders, and stakeholders clear goals to work towards. Performance measurement programs use existing benchmarks to set objectives, track progress, and celebrate wins. It also streamlines communication by sharing up-to-date and accurate information. Results are easily accessible, so staff can see how they're contributing to a common goal.
4. Build trust with your citizens
A performance management program helps you share your KPIs and results with your citizens and stakeholders—this fosters greater levels of trust and transparency. Cities that track, understand, improve, and share their performance results are better able to control the narrative with the public and media.
Find the right performance measurement solution
Finding the right software can help you get your performance measurement program off the ground and into action. Envisio Performance Analytics is a purpose-built tool for managing local government performance, helping you identify, track, analyze, and share your performance results.
An easy-to-use, cloud-based tool, our Performance Analytics gives you on-demand insight into your performance results, and ties everything back to your strategic plan.