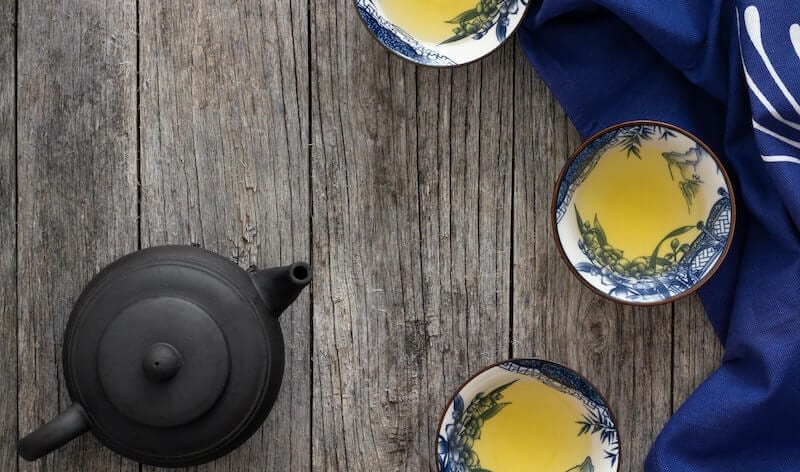 The single determining factor for whether your strategic plan will succeed or fail is the level of engagement and preparation of staff by the organization's leaders.
In fact, we've identified three key roles that contribute to a plan's success:
The executive sponsor
The project manager
The facilitator
While they each play a unique and important role, they don't always have to be different people. For example, at the Village of Lemont, Illinois, the Village Manager is both the executive sponsor and the project manager. (Watch our webinar with Lemont to see how they do it.)
In this post, we'll look at the importance of each of these roles, the responsibilities that come with them, and who in your organization is likely a good fit for each.
Leadership makes or breaks strategic plan implementation
Our customers use Envisio to successfully implement strategy, increase the visibility of their organizational goals, and align their resources with intended outcomes.
We've looked at what the most successful public sector organizations have in common and have broken their leadership practices down by different roles. Many times, these practices are addressing the culture change many organizations must undergo to develop the discipline to plan, implement and report effectively.
It's hard work and requires a strong focus on the plan and execution.
Ultimately, there are three roles that contribute to the success of the plan—the executive sponsor, the project manager, and the facilitator.
Typically, the executive sponsor should be the chief administrative officer of the organization, including in organizations where that position is elected (e.g., strong mayor or county executive forms of government).
Project managers can be other senior managers, such as assistant county administrators, deputy superintendents, or specialized professional staff.
Facilitators are usually external to the organization and help with specific areas of the strategic planning process. The right facilitator will set you up for strategic plan implementation success before you take even a single action.
Let's look at each role in more detail.
The Executive Sponsor
Probably the most critical element of successful strategy execution and performance tracking is the explicit expectations of the chief administrative officer. Making strategy a priority and using the work done by staff to make decisions ensures that your staff see the value of providing updates and tracking metrics.
As the Executive Sponsor, you set the tone by:
Advocating for plan execution across the organization: One of the most important roles a leader plays in successful strategy implementation is by frequently talking about the plan, progress toward goals, and accomplishments. By tying efforts back to the mission, giving examples of the values in action, or framing new opportunities in how they support strategy, you help staff understand why the plan is important and how their efforts contribute to the success of the organization.
Holding staff accountable: If you expect your people to keep the plan updated, most will. For those who require encouragement, using automation tools and providing guidance and coaching when deadlines are missed is critical. If they don't think you care, they won't either.
Using the plan and performance updates in staff meetings: Use dashboards to discuss progress and identify issues in your leadership team meetings and encourage departments to do the same. Regularly discussing the actions and strategies keeps them front of mind and allows for mid-course corrections before an issue becomes a crisis.
Ensuring transparency for the plan and performance: By providing frequent public reports on progress, sharing accomplishments, and discussing issues that disrupt the plan, you're building trust between the community, elected officials, leaders, and staff. Another benefit is that other governmental and non-profit organizations see how your goals mesh with their own, aligning community resources toward a common vision.
Requiring that budget requests align with strategic outcomes: The vision and goals in your strategic plan should provide a framework for evaluating where to use your resources to the greatest effect. Connecting budget requests to a strategic goal or outcome provides focus for all departments on what is most important and a shared understanding of how you are going to achieve it. You are much more likely to succeed in your strategic plan implementation when your budget is connected to your strategy. For more on how to do this, check out Does Your Budget Support Your Strategy? 3 Things You May Be Missing.
The Project Manager
The project manager is generally an assistant city manager, senior management analyst, strategic planning manager, or budget director.
Project managers are responsible for the successful implementation of the plan and its actions. It is essential to create buy-in and get your team excited about your strategy and any strategy software you are using.
You do this by:
Building relationships with plan element owners and contributors: Assign owners and contributors to all plan elements and performance measures at every level of the plan. These people must be users in your strategy software, reviewing the updates by their team members and providing guidance and updates to their manager. They must feel ownership for their plan actions, the contributions made by their team, and for providing timely updates.
Ensuring all actions have start and end dates: Tracking progress towards goals demands established timelines for which you are prepared to be held accountable. If a new initiative is going to become an ongoing service, have staff mark it as completed once it's fully developed and deployed.
Using measures that are quantifiable and actionable: Most departments will want to give you measures they feel they have control over, such as how often they do something. Most of the data they will want to provide will not give you information you can act on or a clear indication of the outcomes you're hoping to achieve. Insist on efficiency and effectiveness measures that provide process and outcome data that you can make decisions with. For more information on how to create meaningful measures, check out The Vital Few: How to Identify Your Key Performance Measures.
Creating, communicating, and enforcing the reporting schedule: Regular reporting not only ensures you're being transparent about progress but also helps you in managing your plan. You set the reporting cadence and are responsible for making sure reports go out, dashboards are updated, and staff updates are received on time. Use any automatic notifications built into your strategy software, but don't assume that everyone will respond to them. Have a plan for how you will handle missing updates and what the consequences will be; and then be consistent in how you respond. Our post on How to Build a Performance Reporting Framework provides recommendations on report types and reporting cadences.
The Facilitator
For organizations that use external consultants to design and develop their strategic planning process, facilitate workshops, or publish the strategic plan, the following practices help create a final document that does more than sit on a shelf.
Here's what your consultant should be doing:
Building consensus around strategic priorities: A key role of the facilitator is to ensure all perspectives are considered, to look for commonalities, and build consensus around desired outcomes and priority areas. This provides a definition of success for your organization.
Creating a logical, well-organized plan: Goals, strategies, and actions are all you need for an effective plan. This provides for a broad, thematic priority area as the goal; a handful of strategies that help define successful attainment of the goal; supported by specific actions that will bring each strategy to fruition. The labels don't matter (e.g., a goal can be a strategic priority, focus area, theme, or pillar), just that there is a succinct and direct link from overarching goal to action. Anything more becomes too complex to manage well.
Coaching staff on building meaningful actions: It's often difficult for staff to see how they should be improving their processes or creating new initiatives to support strategy. Providing templates and advice on how to best design actions increases the probability they will generate real progress towards goals.
Ensuring the highest level of the plan is broad enough to include all core services: When the highest-level elements don't cover the complete range of services provided, many staff members come to believe the plan doesn't apply to them. It also causes problems when trying to align your budget with your strategy. While the strategies and actions should be specific to the incremental changes needed to move in the right direction, ongoing programs and services must be able to articulate how they support the goals and mission as well.
Including a discussion of dashboards and reporting in your workshop: When leaders understand how they will be receiving updates on the plan and performance indicators, it promotes confidence in the process. It also allows them to get answers to their strategy-related questions on their own, potentially reducing questions to staff.
As you look to move your strategic plan from theory into practice, one of your first steps should be to ensure you have the right leaders in the right roles. Ensuring they understand their responsibilities and are passionate about the success of the plan is critical.
The tone at the top will determine whether your strategic plan is a success or just another (expensive) document left on the shelf.
For more help on putting your strategic plan into action, try our Strategic Plan Implementation Guide.