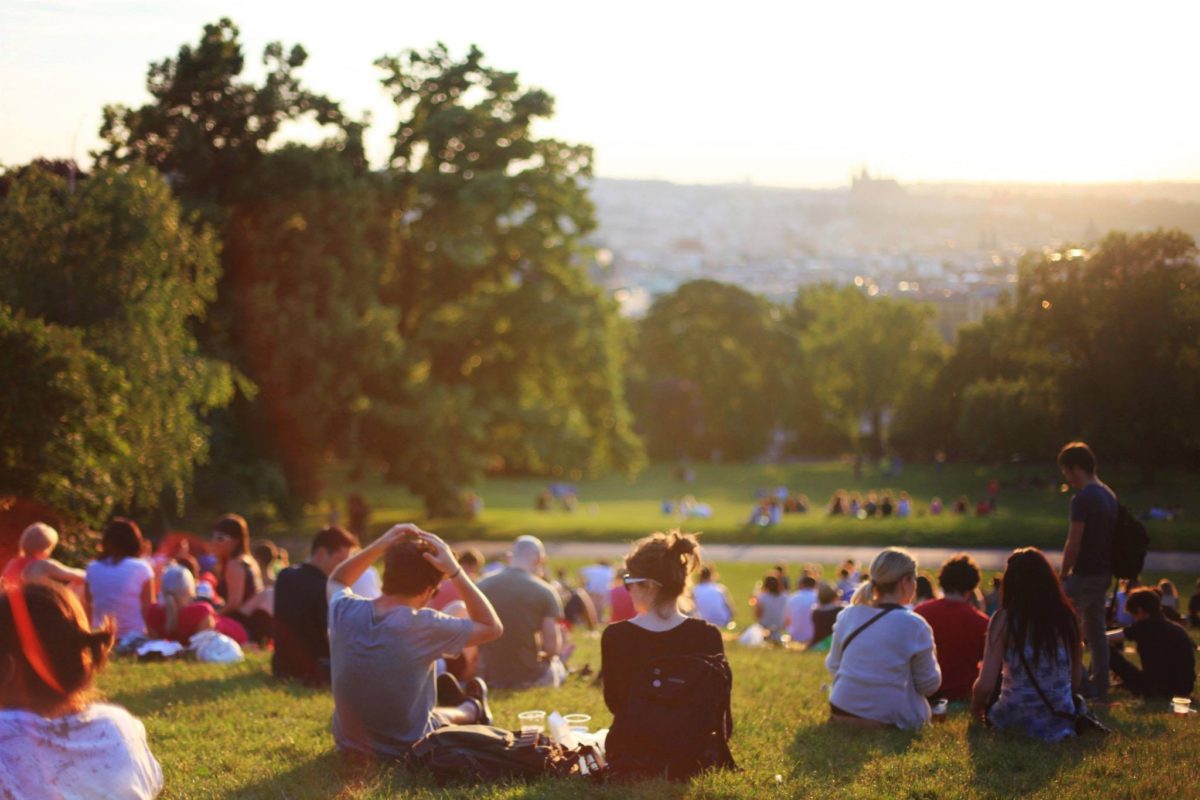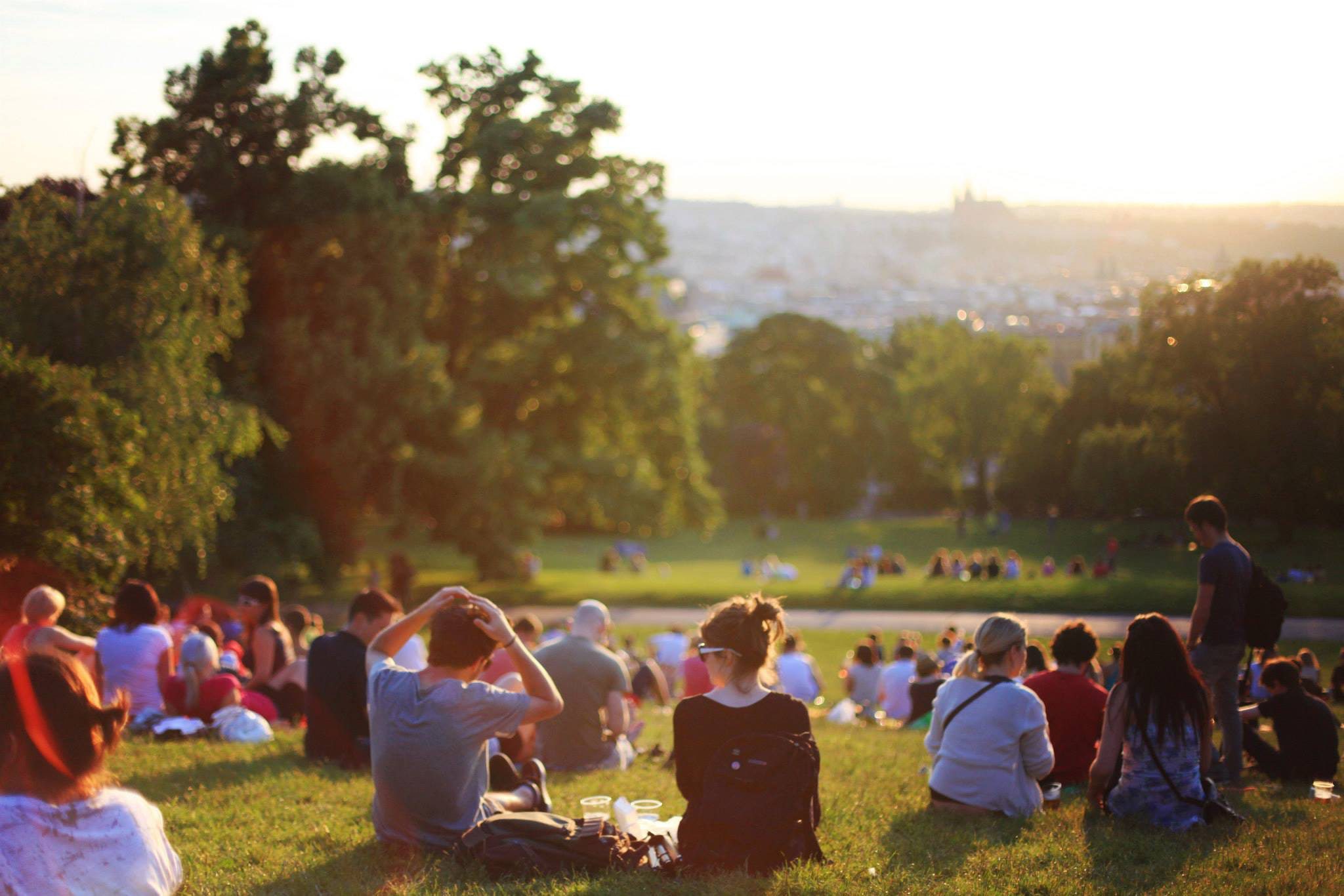 Opinions and initiatives surrounding community safety in North America are changing, and changing quickly. Though we traditionally understand issues of community safety, crime, and justice to be values filtered through our police departments, modern cities and municipalities (and the local government organizations who serve them) are increasingly viewing this as a much broader issue. Many local governments are coming to the conclusion that community safety is a quality-of-life issue, and that working to ensure their residents are not just safer, but feel safer, is an inalienable part of their duty to serve.
Recent events, underscored by issues of police violence, racial injustice, and equity, have forced local governments in North America to ask pertinent questions about how they are currently administering their community safety initiatives and what could be done to inject those initiatives with more empathy, transparency, understanding, and community dialogue. In Tempe, Arizona, city officials and employees have developed a groundbreaking community safety plan that is working to do just that. Below, we'll take a look at how and why they created this plan, and the city's modern vision for community safety.
Equity, transparency, and empathy are paramount for Tempe, Arizona
In Tempe, city officials are attempting to increase trust between residents and the police department by taking a new approach to the strategic initiatives that guide their community safety program. The process and results speak to an innovative, empathetic plan that is designed to help all residents and other community members feel safer.
"Tempe is not immune to some of the national events that have been taking place across the country regarding police and community and trust," says Wydale Holmes, Interim Director of the Innovation and Strategic Management Office at the City of Tempe in Arizona. "We value our strong connections with our community from any department, and we also cherish equity and inclusion in our community."
In March of 2020, the city began to adjust their approach to community safety by forming a special task force focused on engaging with their residents and improving trust, dialogue, and transparency in their region.
"We wanted to create a community-based process, led by our Mayor Cory Woods, that would involve a task force designed to create a community safety plan that would increase trust between the city, the police department, and our community," says Wydale. "As a city, we like to meet people where they are, and that means pulling together a very diverse community, diverse attendees, people with different backgrounds, walks of life, opinions, and at various points on the political spectrum."
Focused conversations reveal community safety priorities
Developing a set of strategic initiatives that were reflective of Tempe's diversity, and doing so in an equitable manner, was no small task (especially during the COVID-19 pandemic). To source community feedback on this issue, task force members held virtual sessions with residents to source both high-level ideas and action-item specific recommendations to help improve actual and perceived community safety.
"We held seven public sessions with task force members, and included some city staff as well," says Wydale. "They ran from October of 2020 to June of 2021. During these sessions, we held what we called "focused conversations" around community, policing, and trust, and from there we went about soliciting recommendations from our community that they wanted us to consider in regards to changing and improving the relationship between the city and its residents."
"The task force led us into a broader discussion of community safety. And not just about crime being committed or not being committed, but about the feeling of safety as well. That is a metric that we look at and measure as one of our operationalized measures for council priorities–how safe do our residents feel? And everyone in our community–our visitors, our businesses, our residents, our students. Does everybody feel comfortable and safe in our community?"
But for Tempe, simply conducting the sessions wasn't enough–they wanted to make sure that the sessions, and any insights and dialogue that fell out of them, was available for every member of the community who wished to access them.
"The task force published everything. We broadcast it live as we were having these facilitated sessions. We tried to document and capture the entire conversation. And we were very intentional in these conversations. We tried not to make it driven by the city–here's a presentation on X, Y and Z. We wanted to ask questions, things like "tell us what you think would help advance trust between the community and our city." We did that through a facilitated style where all voices could be heard. You get people with different and divergent perspectives, and that was very rewarding. Even in moments where there seemed to be a lot of stress, the conversation would be akin to "I really want to understand your perspective, can you share that with me again?".
From these 8 months of conversations, the Tempe team were able to extract specific recommendations based on five thematic pillars.
"Since then, we've added a sixth pillar that wasn't addressed in our discussions, and that was related to environmental design for community safety. But our six pillars now were inspired by those initial five pillars of recommendations from the task force."
Tempe's six pillars for community safety are as follows:
Police Model & Accountability
Human & Social Services
Data & Transparency
Community Engagement
Workforce Culture & Wellness
Environmental Design for Safety
To better understand how Tempe defines, measures, and reports on each of these individual pillars, visit their interactive community safety dashboard.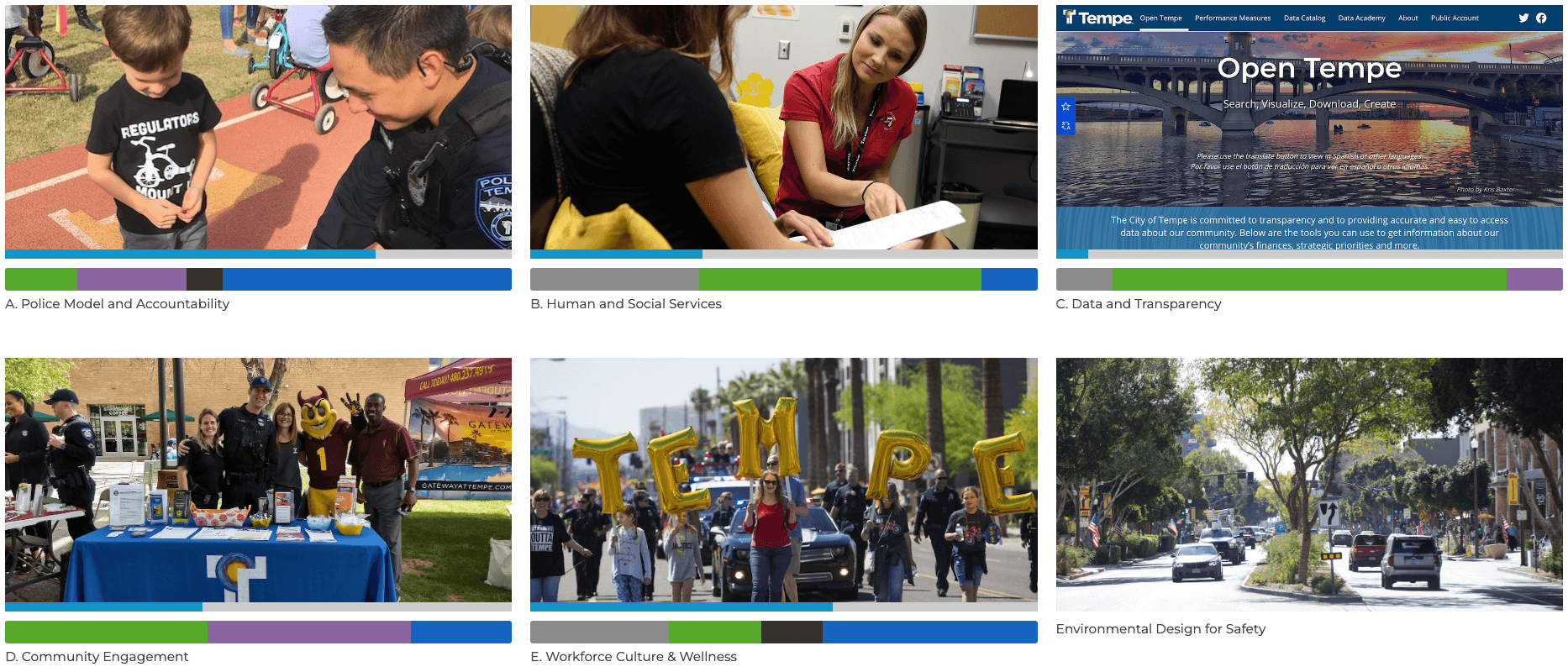 Each pillar is updated regularly and the strategic underpinnings of all six are available for the public to see, something Wydale and her team consider to be non-negotiable when it comes to their community safety program. "We wanted to have everything documented and accessible, not just because we wanted to just have it out there, but also because we wanted people to start engaging with that information and to provide us additional feedback," she says.
From input to plan to action
With their sourcing sessions concluded, taskforce members went about translating the thoughts, feedback, and sentiments of the community into an overarching strategic plan with identifiable action items, performance measures, and items for updates.
"Once we started to create the plan based on the recommendations, we started working line by line on every specific recommendation to see what recommendations we could address in the next three or four years, and any additional items that would also complement a comprehensive community safety plan."
After doing so, they worked diligently to find individuals across multiple departments who could be trusted to maintain this new plan–after all, a plan is only as good as the execution and maintenance you put behind it!
"We formed a steering committee, multidisciplinary across different departments from fire to human services, our crisis response team, to our homeless outreach program, to our community services team," says Wydale. "We saw this as a kind of comprehensive approach, including our police department. And then we looked at all of the recommendations and started to say, "Okay, which department, and then specifically which person, would be the person to champion that recommendation?""
In putting together their steering committee, the team at Tempe once again made sure to champion their hallmark values of diversity and equity. The committee needed to accurately reflect the demographics and lived experiences of the community it intended to engage with and subsequently, keep safe.
"When you look at our group, when you really go into the stories and the background of everybody, it's just so diverse," says Wydale. "When you think about just the way people see the world and the way they've experienced the world, that's really the inclusion we wanted, not just kind of to check the diversity box, but really that inclusive factor."
"One thing that was important to us was to understand the sentiment behind these [community safety] recommendations. To look at a summary document does not translate the passion of the individual or the collective experiences of the group. You just cannot translate that to paper. And so we've had a lot of our primary leads on this project that have actually gone back and watched the video from our taskforce sessions so that they would have a better and deeper understanding of that sentiment, and to not just go through the motions."
Tempe officials knew that translating the passion and experience of their community into action was the key to successful community safety reform.
"And I think that was one of the biggest things for us at Tempe," says Wydale. "We're not going to say, "oh, we've taken your recommendations, we've now created this community safety plan, and now it's going to sit on a shelf for three years." We wanted to immediately move it from recommendations into action."
To do that, Wydale knew the city would require a strategy execution software solution that allowed them to move from planning to action, a central hub to not only provide structure to the pillars and strategic decisions that informed them, but also to measure and report on the community safety program in a way that would let Tempe residents know how well the city was performing on the metrics that mattered to them. With Envisio, she says, they've been able to do that–as well as to ensure that employees acting as stewards of the community safety program remain engaged and accountable in their maintenance of it.
"In looking at a solution for us, I wanted something that really drove the behavior we were looking for, not necessarily just the technology. I always say that people are part of our operating system. We're not computers, but we kind of act like them, in a sense, if you put the right systems in place. And so we really wanted the platform to support the behavior that we were looking for in regards to ownership, traction, action, results and accountability for the community safety program."
Tempe uses Envisio to power their public-facing dashboard Community Safety Strategic Plan dashboard. They also use the platform to align execution with strategy, and to ensure that employees know how their day-to-day work contributes to the momentum of this trailblazing program. Finally, they use Envisio to track and report on key performance measures related to community safety, which makes things easier when it comes time to report on how well the city is executing on their promises.
"Now that the task force has concluded, we've gathered the members to do a six month check-in and community update, to detail where we are at with the specific recommendations."
Early results from Tempe's community safety initiative have been overwhelmingly positive. They have found ways to restructure public safety roles, shift emergency response services from police to social service professionals, improve mental health and wellness, and level up their data infrastructure with help from Envisio.
Trust is necessary for communities to feel safe
Empathy, equity, and transparency are obvious throughlines for the work that Tempe is doing, but there's another component to their efforts that Wydale is passionate in speaking about: trust, between city officials and the community they serve.
"Trust between people, communities,and their local leaders…it's everything," she says. "I raise a 14 year old daughter and we talk about trust a lot. And so trust is at the heart of most everything we do here. And the residents in Tempe trust us a lot–they provide us with a lot of resources, and they let us take some risks. Putting together a task force in the middle of a pandemic, and doing it all virtually, that was a risk. But they trusted us, and we trusted our community as well. We've seen some really great continued conversations and relationships as a result of that."
There's a great deal of research that points to trust as an essential element to effective governance–it allows elected officials and city employees to act decisively on issues like policy-making, budgeting, and even community safety. At Envisio, we believe the building blocks of trust are transparency and accountability, something that Wydale agrees with. It's also very important, as she details below, to clearly communicate what you intend to do, and then to do it.
"When you put something out there, you're held accountable," she says. "And that is what our community safety program is, it's about being accountable and transparent and really moving these recommendations forward. It's easy to say, "Well, we met, we listened." But what did we do? Did we respond? Did we act? And did we act meaningfully and not just in a cursory manner? I think that's the hard part. You can have community meetings, but then what do you do as a result of that? Are you really listening? And our city council and mayor are very committed to not only listening but acting on behalf of their residents and their businesses and our visitors."
Tempe's community safety plan is both progressive and powerful, and should be taken as an example for other cities looking for empathetic and equitable ways to approach this issue in today's day and age. Setting an example for others, Wydale says, is part of what Tempe hopes to do on a day-to-day basis.
"One of the things that we strive to do at Tempe is to be a model for local government. And we could be a model here regionally, or we could be a model nationally. To do that, you have to try some new things and have that trust between your city and your community so that you can take some risks and continue to build and nurture that trust. And I think having all of this out with Envisio and the platform, that's one of the steps that you can take to create trust. You put it out there and you kind of just be who you are as a city and say, "Here's where we've done well and we could have done better here." And that takes a lot of trust and courage as well, I think."
To hear more about the work Tempe is doing, be sure to check out this webinar: Designing Community Safety for a Modern City.