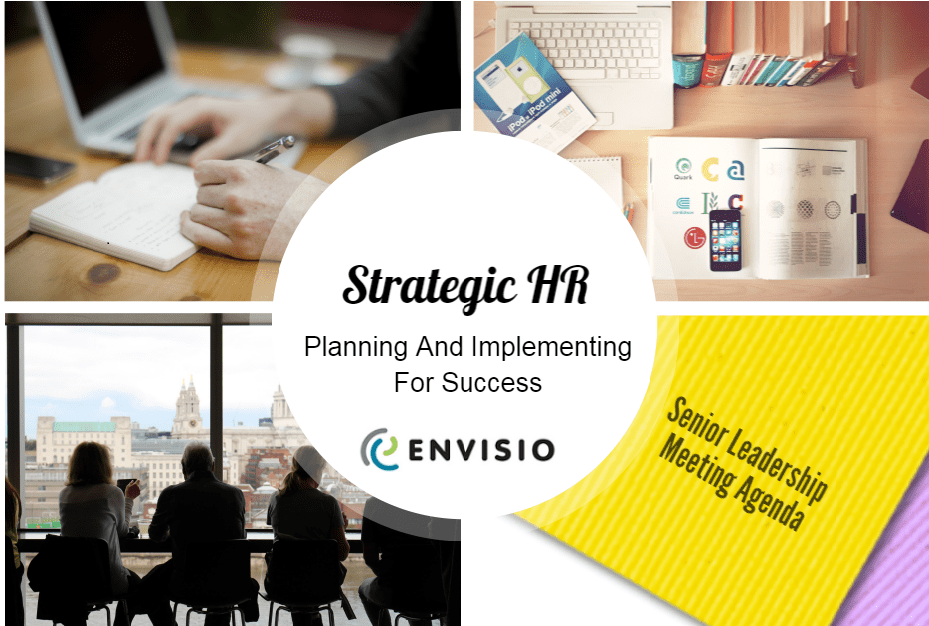 Organizations that proactively look for ways to align their teams with their strategic plans generally share one common trait: They put employee engagement and retention first. It's these types of forward-thinking companies that get the best outcomes from their strategic HR planning and implementation efforts. No big shocker there.
Not too long ago, we discussed the core reasons why an organization would want to implement a Strategic HR Management Plan. The simple answer: An organization's goal is to plan for its own success and to become the kind of workplace others want to be a part of. A company that plans for its own success, by default, empowers its employees to do the same.
So, where do we start the planning process?
What are your current HR needs?
The first step is often the hardest. Strategic human resources planning encompasses many moving parts – which means you'll need to ask and clearly answer the following questions with your team:
1. What are the current skills and abilities of your organization's human resources?
Right from the get-go, you'll want to take a snapshot of your present HR capacity and carefully consider specific items when creating your strategic human resources plan.  These elements will help you identify current roadblocks, determine what critical items you need to plan for, and how your current human resources status is positively — or negatively — impacting your company.
A comprehensive employee performance review and skills inventory will help you assess current responsibilities, special interests, certifications, and plans to further develop the employee.
2. Have you analyzed the gap between where your organization WANTS to be in the future and where you are now?
Strategic HR managers will want to look at how many employees they currently have, what their skills are, and what abilities the organization will need in the future. Turn this analysis back on these managers and an organization's senior leadership team will want to identify ways they can improve their HR management practices to support the company's growth plans. Don't be afraid to have an open conversation with your team around the following questions:
What new jobs and skills will we need moving forward?
Do our current employees have the required skills to accommodate these new job responsibilities?
Are employees currently in positions that allow them to use their greatest strengths?
Are current human resources practices adequate to support the organization's future growth?
3. Have you aligned your forecasted HR needs with the strategic objectives of the organization?
We know a thing or two about aligning your team with your strategic plan and this process encompasses so much more than just "putting the right people in the right place." You and your senior leadership team need to know:
What jobs will need to be filled and what skills do our prospective and current employees need to have?
How many employees do we need to achieve the strategic objectives of the organization?
Do we have a work culture that inspires employee engagement and accountability?
How do we plan on attracting and retaining the best talent?
Improving recruitment practices, creating ongoing training programs for employees, and establishing effective retention strategies are just a few of the key items that need to be included in every strategic human resources management plan. What does your plan look like?