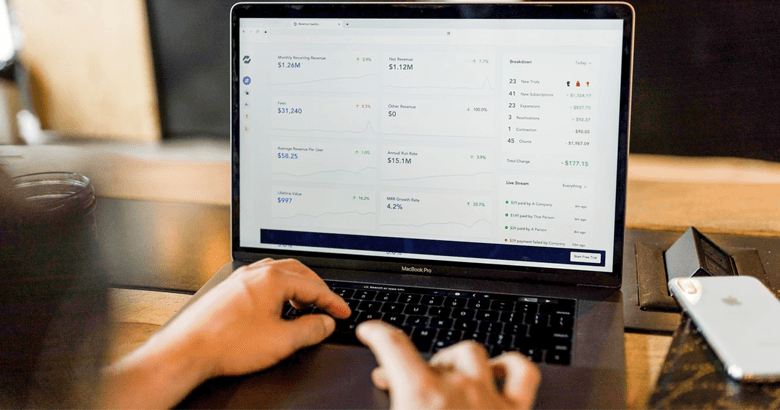 Strategic planning allows you to put your best foot forward on the road to success. But, without a means of measuring performance along the way, you can only guess as to the efficiency of your travels.
While financial reports can provide insight into certain key performance indicators, they can't tell you the whole story. You also need a means of measuring non-financial, qualitative performance to get a balanced, big-picture view of your ongoing strategies and processes. That's where the balanced scorecard approach comes into play.
What is the balanced scorecard approach?
Simply put, the balanced scorecard approach provides a means of monitoring and measuring both financial and non-financial performance. It combines strategic planning and management in a way that not only guides strategy implementation, but also allows you to monitor performance – and improve processes – to ensure that every action your team takes moves you closer toward achieving your strategic goals.
Where traditional financial measures only look back on past performance, a balanced scorecard approach can also guide your journey forward. What you learn will help shape future customer relationships, technology choices, marketing and sales processes and the innovation of company products and services.
How does the balanced scorecard approach work?
To paint the big picture, the balanced scorecard approach looks at your business strategy from four different perspectives.
1. Balanced scorecard approach: The customer
Never underestimate the importance of customer satisfaction. Losing a customer every couple of months may not raise any red flags initially, but consistently sub-par performance in this area today may indicate more serious problems in the future. And, thanks to the internet and social media, word of mouth is much faster and farther-reaching than ever before — making customer relationships and social proof that much more important.
Key metrics may include customer satisfaction rates, customer retention rates and the delivery and quality of training provided to customers.
2. Balanced scorecard approach: Internal business processes
This aspect of the balanced scorecard approach focuses on the day-to-day activities of your business, with an emphasis on efficiency and effectiveness. Going through the motions isn't enough. You need to know where your bottlenecks are, why work isn't getting completed as quickly as predicted and why output quality is below expectations.
Key metrics may include redundancy issues, process alignment and automation.
3. Balanced scorecard approach: Learning and growth
Technology continues to evolve quickly and shows no signs of slowing down any time soon. This means your team requires continuing education to grow their skill sets and keep up with the latest in technology and best practices. This perspective also considers the importance of organizational culture, mentorship opportunities, employee alignment with strategy and individual attitudes.
Key metrics may include job expertise, job satisfaction, employee turnover and training/learning opportunities.
4. Balanced scorecard approach: Financial
The financial perspective is the most traditional, and this is where most executives and managers focus the majority of their attention. Don't get us wrong, the financial perspective should play a huge role in strategic planning. However, your goal here is to avoid putting so much emphasis on finances that the other perspectives suffer.
Key metrics may include return on investment (ROI), cash flow and quarterly and annual financial results.
What results will the balanced scorecard approach produce?
The company-wide strategic implementation of the balanced scorecard approach should result in a variety of organizational improvements, including:
Greater customer satisfaction and retention
More efficient and effective business processes
Improved internal and external communication
Improved alignment and achievement of strategic goals with team priorities
What role can technology play?
Technology and software can't replace the balanced scorecard approach, but it can be used to complement its effectiveness. Senior leaders and managers depend on a steady flow of data to make the best possible decisions — information that performance management, operational planning and reporting software can deliver in real-time.
Our suggestion to senior leaders who decide to employ software in their balanced scorecard and strategic planning process is to choose a solution that's not only compliant with your current systems but is also easy to understand, easy to use and accessible to everyone. A system that helps you operationalize your plan and measure your progress in real-time is truly invaluable.
Looking to learn more about how Envisio can help you operationalize your strategic plan and empower your managers to make the right decisions for your organization? Try it out for yourself today!