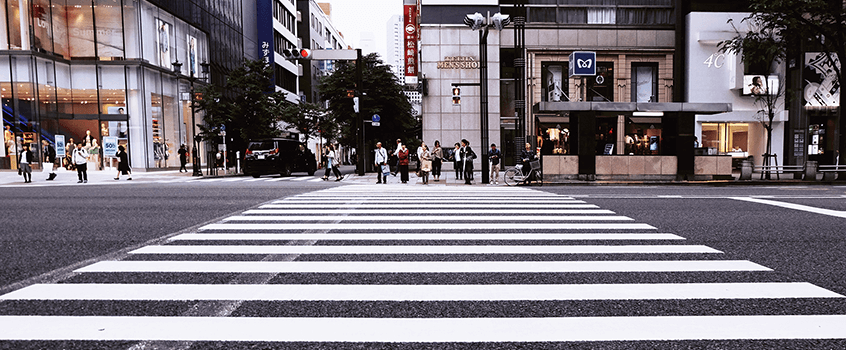 Put simply, your city's strategic plan is the key to your community's success. It defines a vision for everyone to rally around and outlines what you'll do to bring that vision to life. No plan means no alignment—and a lot of wasted money and effort.
But not all plans are created equal.
As a Customer Success Manager at Envisio, I've helped dozens of cities and local governments use Envisio to create a city strategic planning process and put their strategic plans into action. Along the way, I've learned firsthand what differentiates a strong strategic plan from a weak one.
Below are four municipalities who are doing it right—and why.
Goodyear, Arizona

Judith Arsenault/Flickr
Goodyear's Strategic Action Plan is a model for successful implementation. The city groups their goals into four defined focus areas, ensuring every objective contributes to the big-picture vision. Action items are SMART (Specific, Measurable, Actionable, Reasonable, Time-bound) and responsibilities are clear, so everyone is held accountable. Using Envisio, Goodyear continuously tracks and manages the progress of their plan against their strategic priorities, allowing staff to identify issues early, as well as celebrate successes.
Takeaways:
Group your goals to confirm each contributes to one of your strategic priorities
Make sure action items are SMART
Track progress on an ongoing basis, not just at annual check-ins
North Miami Beach, Florida
North Miami Beach hired a consultant to help create their strategic plan, with excellent results. Alongside each action step, the plan notes its priority level and potential challenges, so unexpected roadblocks or budget cuts won't derail the most important projects. They tie action steps to specific departments or offices, differentiating between commission-driven actions and department-driven actions to further clarify responsibility. Additionally, the plan provides the blueprint for commission meeting agendas, so future discussions will be aligned with the strategic plan.
Takeaways:
Clearly identify who is responsible for each action item
Anticipate issues that may hinder a project before they arise
City of Bainbridge Island, Washington

Daniel Ramirez/Flickr
Bainbridge Island integrates diverse goals and departments into a single Comprehensive Plan. There's plenty to like: all projects are cross-departmental and contribute to multiple strategic goals, goals are tied to KPIs that help identify progress and department leaders have provided input. Bainbridge Island also uses priority-based budgeting in their planning process to ensure that resources are allocated to the most important and most urgent projects.
Takeaways:
Attach specific KPIs to your goals
Consider using priority-based budgeting to ensure the most important items are funded
Broward County, Florida
While Broward County is not a city we had to include them in this list. Why? The plan from Broward County is a master class in getting buy-in from residents and staff. The county put in the time (and retreats and meetings) necessary to make sure their plan aligns with what residents really needed. They have empowered their department leads to build operational plans for the roll-out. And they've made sure the entire organization is familiar with the plan and its strategic goals. Throughout the year, Broward County has lunch and learns, where everyone from landscapers to senior staff are invited to discuss how to improve their services.
Takeaways:
Give department leaders the chance to provide input and take ownership
Ensure all levels of the organization are aware of the plan
Recognize that a strong strategic plan will take time and effort
Whether you're working from a strategic plan template or from scratch, you can take inspiration from these communities' strong strategic plans. All four balance high-level thinking with specific action items. They define responsibilities and KPIs to ensure accountability. And, crucially, they recognize that a well-written strategic plan is only the start: what really matters is putting it into action.