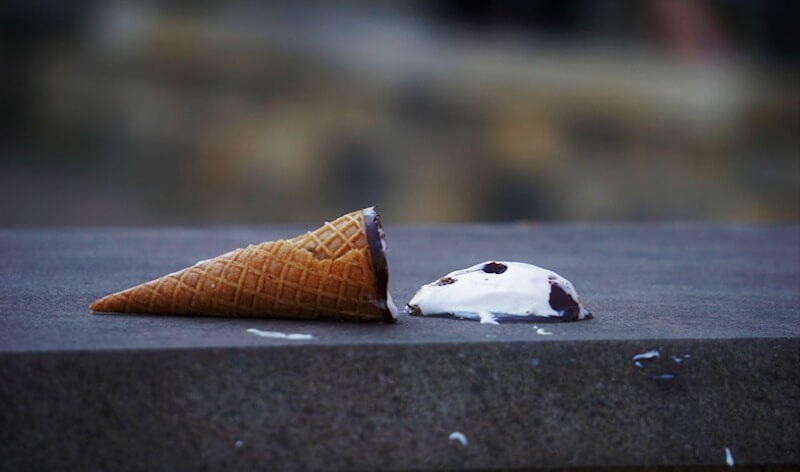 "The best laid plans of mice and men often go awry." — Robert Burns
Strategic goals in the public sector tend to be ambitious, dynamic, and come with many moving parts. A common reason that organizations seek help from Envisio is because they are struggling, or have struggled in the past, to successfully implement a strategic plan.
Many strategic plans fail at the action or implementation stage … meaning, the part where those plans become fully realized! Let's explore some of the reasons why strategic plans might fail in public sector organizations, and how a strategy implementation software partner can help.
Underestimating the need for employee engagement
Plans in publicly accountable organizations, such as local governments, nonprofits, or libraries, are subject to not just a governing board, but also employees and the public interest.
These plans are often looking ahead by years, sometimes decades, and can be very complex. Disruptions along the way should be expected upon implementation. Some of these barriers can be truly unexpected—like a sudden disaster that disrupts the process—but others can (and should) be anticipated and mitigated, such as a lack of employee engagement.
Leadership needs to work to ensure that the people carrying out the plan are engaged with the plan. One way to do this is to involve staff in the creation of the plan itself–or, at least, in the action plan and its measures for success. Without employee engagement, implementation risks sputtering out completely.
There are strategies to generate and maintain employee engagement in your strategic plans: from gamification techniques to automating certain processes that are draining too much time. And, of course, embracing a strategy implementation partner to help make your plan visible, showcase individual contributions, and put the plan front and center in all your work, can be a huge help.
Lack of staff alignment, collaboration, and visibility
Connected to engagement, one of the key reasons why strategy implementation can fail in public sector organizations is a general lack of coordination, communication, and collaboration between different stakeholder groups. Due to the complexity across (and within) the multiple departments, stakeholders, and levels of government, it can be difficult to align priorities, allocate resources, and coordinate efforts.
Visibility is key.
A centralized platform for collaboration, project management, and performance measurement can help to ensure that all stakeholders are aligned and working towards the same goals. Choosing platforms that are easy to use and provide clear visibility into the progress of your plan will further help you to move away from unwieldy spreadsheets.
Planning without thinking ahead to implementation
This seems like an obvious error, but we see it happen all the time. People will often make the mistake of thinking they can make the plan first, and then choose a tool, or implementation strategy, or a software to "fit" the plan.
But it's important to ensure that you're creating a plan that actually can be implemented in the first place.
Ideally, you want to have a tool early on that can hold all those moving parts/complexities, and help you delegate and assign accordingly.
Planning with the tool you intend to use through implementation increases your likelihood of successful engagement and implementation, because you've:
1) Caught areas of weakness in your plan you may otherwise miss (overlapping priorities/timelines, lack of budget allocation, missing action items, etc.)

2) Engaged your team and encouraged an early-on spirit of collaboration

3) Already familiarized your team with a tool before they have to start submitting progress updates

4) Habituated the practice of viewing your large plan as something that can be broken down into smaller achievable goals
Our top tip? Introduce the tool you intend to use to implement before you finish the planning process.
Not operationalizing your plan
A plan not being operationalized is probably the number one reason why a strategic plan fails.
In the beginning stages of planning, certain objectives and ideas will be sorted out into high-level goals and strategies, sometimes with a consultant. But when it comes to making an action plan, that's where the wheels sometimes (literally) fall off.
An action plan isn't the same as a strategic plan, and you need them both in order to successfully execute your strategy. Generally speaking, ensuring that your strategic plan can be (and will be) operationalized means creating achievable actions that are aligned and "roll up" to your strategic goals. One helpful tip is to make sure the actions are S.M.A.R.T; an acronym that stands for:
Specific: The action towards the goal is well-defined. "Run more," is not specific. "Run around the block two times a week for a total of 20 minutes" is specific.

Measurable: An activity or action that can have an outcome or performance measure(s) associated with it. "I am aiming to shave 15 seconds off my run time" is the metric by which you can see that you've succeeded.

Attainable: Actions have to be achievable and realistic. They need to have enough time, enough resources, and enough people carrying those actions out.

Relevant: The action needs to align with a strategic priority. You don't want to have actions that aren't ultimately contributing to the overall end goal.

Timebound: The activity should have start and end dates.
When plans are not operationalized, that's when we see the classic "document on a shelf" complaint. All this time, energy (and money) has been essentially wasted when a plan isn't put into action.
Lack of data and analysis
Another common reason why strategic plans typically fail before, or during implementation, is due to a lack of data (or sometimes a lack of meaningful data…) and analysis. Strategic plans in the public sector often require the collection, analysis, and interpretation of large amounts of information, which is generally pretty time-consuming and complex to wade through.
Without gathering adequate amounts of relevant data, it can become difficult to measure progress, identify areas for improvement, and make informed decisions. Being able to pivot at the right times in your implementation process, and robustly communicate progress or changes to your different stakeholder groups, goes hand in hand with measuring KPIs and staying on top of performance metrics.
By ensuring you have the right tools for data collection, analysis, and visualization, you're ensuring you have access to the information you'll need to make informed data-driven decisions, and track progress towards your strategic goals.
(And if you need some help with identifying and developing performance measures, just ask!)
Resistance to change
Resistance to change is a common reason for why strategic plans fail in any organization. Staff and employees might find the right next step on their strategic plan is murky, or not clearly communicated due to internal silos or lack of collaboration. Other stakeholders, such as community groups or elected officials, may resist changes that they don't yet understand, or perceive as risky or unnecessary to their interests or priorities.
Getting buy-in is not always easy, but it's worth it. Any prospective strategy software partner you're considering working with should have some good ideas as to how to push changes forward internally! In our experience, we find that resistance to change often comes from a lack of confidence, and a lack of conviction that the changes will be helpful. Getting on the same page from the outset of planning with regards to the problems you're all collectively trying to solve will do wonders for your implementation in the long run. In short: remember to articulate the "why"!
Again, any company providing tools geared towards innovating how organizations function–such as a strategy execution software partner–can help by providing tools for communication, engagement, and training. They should also offer professional services teams, to help guide your team all the way through the action planning process, or performance measures development process, as needed.
Don't let your strategic plans fail: plan for implementation!
Strategic plan implementation is a critical process for public sector organizations trying to effect change, but it is difficult to achieve success without staff engagement, planning with the right tools in mind, effective coordination, visibility, good data, and communication.
By working with the right strategy implementation software partner, public sector organizations can significantly increase their chances of a successful strategic plan.
Want to ensure your plan doesn't go to waste? Download our free Strategic Plan Implementation Guide today!