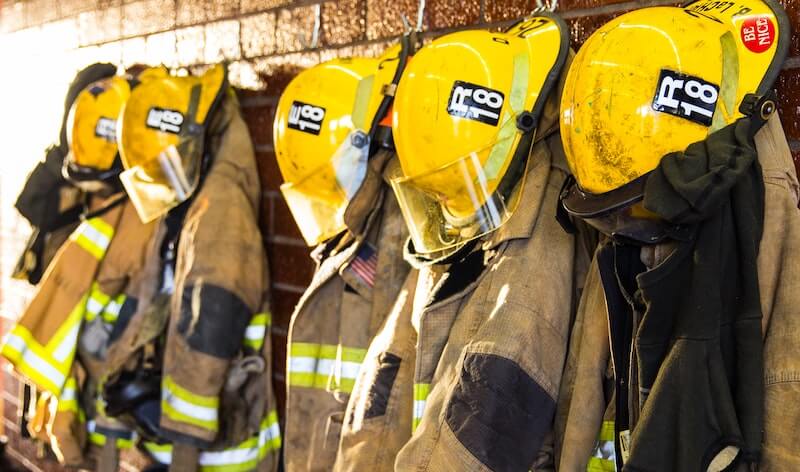 In our Measure What Matters series, we've been providing real examples of local government departmental performance measures, drawn from our database of measures from over a hundred cities, towns, and counties across the US and Canada. Today, we'll be looking at fire departments and the various measures they use to assess and improve performance as they provide critical services to their communities.
Fire departments play an essential role in ensuring community safety across North America. Beyond their obvious duties of responding to fires, these departments are often the first responders at any kind of emergency. They also play a critical role in fire and accident prevention and safety. Developing the right performance measures, and then tracking those measures consistently over time, allows fire departments to evaluate and improve the quality and effectiveness of their services in all of these areas. They also provide fire departments with the data needed to show real results, areas for improvement, and departmental needs. In short, consistent, clear performance measurement can help fire departments justify budget requests and inform policy and service changes.
We've analyzed our database of over ten thousand performance measures, drawn from a group of over a hundred local government organizations, to provide real-world examples of fire department performance measures.
Below, we'll look at the top 5 most commonly used fire department metrics based on our local government customers and provide examples as to how other cities are measuring and reporting them. We hope you find it valuable in developing your own performance measures!
Fire Response Times: Average length of time it takes for the fire department to arrive after a top priority call is received – measured in minutes and seconds.

The City of Hemet, California, measures and reports on this data monthly as part of their public-facing Strategic Plan Progress Tracking dashboard. The city charts the percentage of calls, per month, that have a response time within 6 minutes, 20 seconds—from call to arrival on scene:



Here is a slightly different example from the City of Rowlett, Texas, showing average call-to-arrival response time, reported quarterly:

Number of Incidents: Number of reported fire response incidents. In our data, this is sometimes measured per 1,000 residents or per 100,000 residents, quarterly or annually.

The City of Woodbury, Minnesota, measures the number of incidents annually, as part of the city's Performance Measures Dashboard. Woodbury also charts the number of times the city's fire response goal was met:

Fire Department Satisfaction (Community Survey): Usually a percentage of residents who report that they feel satisfied with the services provided by their neighborhood fire department. This is measured by community surveys conducted either annually or bi-annually.

The City of Minnetonka, Minnesota, measures the level of community satisfaction with fire protection services annually and reports results via their Strategic Profile & Community Dashboard:



This interactive bar chart shows what percentage of residents surveyed rated fire protection services as Poor, Fair, Good or Excellent:

Fire Loss: Either the total number of fires that resulted in loss or total amount of estimated damage associated with fire in the community.

Returning to the City of Woodbury, Minnesota, we can see that the city tracks the total number of confirmed fires every year as well as the number of fires with loss that resulted in a fire investigation case:


Number of Calls for Fire Services: Sometimes measured as the number of calls per resident. Usually measured quarterly or annually.

The City of Scottsdale, Arizona, measures the total number of calls responded to per quarter as part of their public-facing Quarterly Performance Report:



Whereas the City of Brookings, South Dakota, measures total number of fire department calls for service annually (together with a great analysis of the data) as part of the city's Insight Performance dashboard:


Other common fire department performance measures that we found in our database include:
Fire Prevention Outreach: Number of community members engaged through fire prevention outreach efforts or number of community fire prevention trainings held.
Expenditure on Fire Services Total fire/EMS personnel and operations expenditure.
Fire Travel Time: Average travel time to emergency calls (from dispatch to arrival).
Interested in learning more? Click here to download our complete guide on developing performance measures for local government, including other departments such as police, library, public works, economic development, finance, and more.