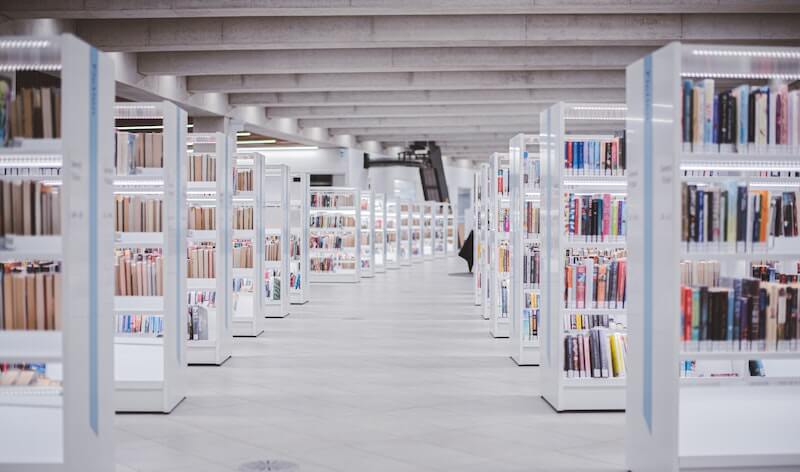 In our previous Measure What Matters post, we took a look at common examples of police department performance measures. In today's post, we'll take a decidedly literary turn and examine what performance measures and key performance indicators library departments across North America are using to ensure they are delivering the best results for their communities.
Libraries provide invaluable resources to the communities they service, and in the contemporary world these resources often stretch far outside our traditional understanding of what a library can provide. Beyond books, most public libraries offer an expanding set of digital services that include film and television rentals, adult literacy courses, and the ever-valuable point-of-access internet use to those who would otherwise be unable to utilize web-based services.
Just as importantly, public libraries provide these services to individuals for free, and as such render themselves among the most important of our cultural institutions. Regardless of socioeconomic status, people across the continent can engage in knowledge sharing, personal and professional development, and community activities at their local library.
To help library departments better achieve their goals and execute on their strategies, we analyzed our database of over ten thousand performance measures, drawn from a group of over a hundred local government organizations, to find the most commonly used performance measures for library departments in the US and Canada.
Below, we'll look at some of these metrics and key performance indicators and provide examples as to how library departments in local governments are measuring them. We hope you find it valuable in developing your own library performance measures!
Library Visits: Number of library visits (all facilities) per quarter. Sometimes measured as library visits per capita.

The City of Rowlett, Texas, splits out virtual library visits from physical visits in their strategic plan dashboard:

Registered Borrowers: Number of library registered borrowers. Typically tracked as the number of active library card holders, per quarter.

The City of Oshkosh, Wisconsin, reports annual library card holders and active users as a percentage of service population. This chart is taken from the city's strategic plan and KPIs dashboard:


Library Circulation: Circulation of materials for all library facilities. Commonly divided between electronic materials and hard copy materials.

Here is an example of how the City of Rowlett, Texas, does this:



The City of Scottsdale, Arizona, tracks digital materials circulation and physical materials circulation in separate charts. Here is an example of one of those charts in their quarterly performance report:


Library Programs Offered: Number of library programs offered to residents. These are often split out by type of program (e.g. number of Environmental programs, or Diverse Needs programs offered).

The City of Brookings, South Dakota, provides a total number of library programs offered per year as part of the city's Insight Performance dashboard:


Library Expenditure: Commonly, this is measuring total expenditure toward library personnel and operations. Some local governments measure operations & maintenance expenditures per square foot and operations & maintenance expenditures per visit.

This chart below is a benchmarking example taken from the Valley Benchmark Communities (VBC) group, comprising 14 cities and counties in the Arizona area. Each community tracks annual library operation and maintenance expenditures per square foot. This chart shares group benchmarking data from VBC's FY 2020-2021 Trend Report dashboard:


Other common library performance measures that we found in our database include:

Physical item turnover rate: The number of physical items checked out over the fiscal year relative to the number of items available.
Library programs attendance: The actual number of attendees for all library programs.
Interested in learning more? Click here to download our complete guide on developing performance measures for local governments, including other departments such as police, fire, economic development, and more.