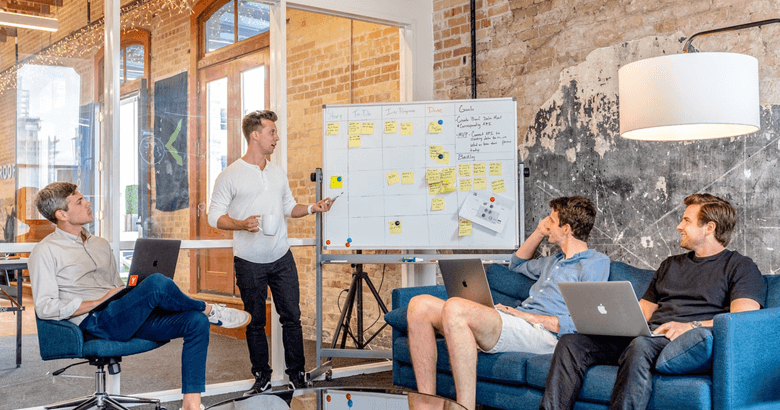 Effective strategic planning is essential in order for your organization to achieve its top-level goals and objectives. Having a well planned and executed strategy means that even when unforeseeable circumstances arise, you and your team are able to adapt and modify operations to keep on track with your end goals. Not all strategies are made equal. Strategies that focus too much on non-essential tasks risk inefficiency and unsuccessful implementation.
Strategies that fail to align individuals with the overall strategic plan can result in disengaged and unmotivated staff.
Here is a list of the top 5 priorities you should keep in mind when developing and executing your operational strategy at your organization.
1. Actionable
Your strategic plan should encompass a top-down structure that's divided into individual and team deliverables. Focusing on deliverables translates abstract goals into actual projects that can be executed by team members.
2. Clarity
Goals and objectives should be clearly established so that every team member understands them. Assign roles and activities to individuals or teams so that everyone understands their responsibilities and what is expected of them. Clarifying each individual's role is the best way to maximize efficiency and avoid any unnecessary overlap of responsibilities.
3. Context
In addition to understanding their individual or team responsibilities and expectations, providing them with context allows for an even greater understanding of their role. It's important for employees to understand why they've been assigned certain tasks and how these tasks contribute to an organization's larger goals and objectives. If employees understand how they play a part in your company's success, they'll feel more invested and engaged in their work.
4. Dynamic
Changes are bound to happen, either within or outside of your organization. If your strategy is dynamic, you can adapt to these changes and keep your plans on track. A great way to ensure your organization is able to adapt quickly is by automating your strategy. By streamlining this process, you can ensure you don't waste any time trying to quickly overhaul your strategy in response to any new developments.
5. Manageable
Finally, be sure that the strategy you adopt can be effectively managed and maintained. Reports help you track your strategy and your progress in achieving goals. Reports help you identify where your team may have gotten off track and manage weak areas. Frequent reporting increases accountability and ensures that any problems that arise are recognized and dealt with quickly and effectively.
With any strategy, it's important to make sure that you've clearly defined and communicated expectations to employees. Keep everyone on the same page and aligned with your strategic plan, and in return, staff will be more engaged at work and feel more connected to the organization.
Interested in learning more? Check out our article: 5 Key Steps for Successful Strategy Execution.