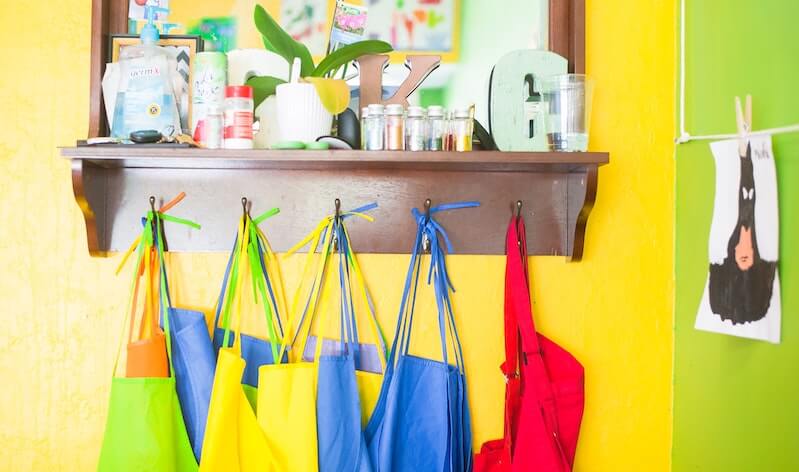 This is a guest blog post from Dr. Arlana Bedard, Director of Programs and Services at Consortium for Educational Change (CEC). Arlana and her team work with school districts across the U.S. to implement measurable social change. Many Envisio customers work with CEC to develop school district strategic plans and school improvement plans, before implementing those plans and tracking performance with Envisio.
While school district contexts have always been complex, they are even more so now. That is why, as your school district looks towards the start of the new school year, it may be the perfect time to turn to strategic planning and to re-engage your communities in a vision for a new future.
Here are our top ten tips for developing a strategic plan that has broad support and staying power.
1. Establish a representative Plan Team
Your Plan Team leads the strategic plan development. Typically about 40-50 members, the team includes representation from all major constituent groups, including students, parents, community, certificated and classified staff, union representation, school and district administration, and the Board of Education. Participants volunteer and/or are chosen within their own peer group. For example, the Parent-Teacher Association (PTA) may be asked to select the parent representatives. The criteria is simple: committed individuals who are interested in shaping the future of the district and are able to meet the demands of the schedule and timeline.
Our clients consistently share that their favorite part of our school district strategic planning process is the interaction between stakeholders with different roles and perspectives. It makes the process much more compelling and encourages them to stick with it.
2. Explore ways for stakeholders to give feedback
Build stakeholder engagement opportunities throughout your process by exploring ways for your stakeholder groups to provide feedback on the draft products. Our clients share a draft of the SWOT (Strengths, Weaknesses, Opportunities and Threats) analysis, as well as a draft of the strategic plan.
Sharing drafts for feedback is a straightforward way of communicating the progress of the team and continually engaging the broader community.
3. Do an environmental scan
Include information and data on the education and community contexts—local, state, federal and international. These environmental scan elements lead to more robust conversations about the state of education locally and more broadly, which lead to a better idea of where your school district stands today.
4. Address the question Where Are We Now?
Use perceptual data from a variety of stakeholders and performance data from across a number of domains including student performance, school climate and finances. The data serves as the anchor for the work, and helps the team to frame the current reality and better understand their preferred future.
5. Dare to dream big
Dare to dream big and take risks with your mission and vision statements. One of our clients started their mission statement with:
"Our mission is to engage, inspire, and empower our students to change the world."
6. Focus on the most promising and impactful strategies
Identify 6-8 high-yield strategies that will focus efforts and move your school district from where you are currently to where you want to be in 3-5 years. This will be one of the toughest "asks" of your Plan Team because they will probably want to include the most innovative and exciting-sounding opportunities. You will need to remind them that the most ambitious thing they can do is to focus on the strategies that will have the most impact.
7. Establish the leading (formative) and lagging (summative) indicators early
Establish the metrics for your goals early on in the process—you can always revise them later. Historically, school districts have put a lot of emphasis on summative (or lagging) indicators/metrics, but increasingly, we are seeing forward-thinking districts go beyond the prescribed state metrics. For example, one district converted their Portrait of a Graduate description (which is a list of guaranteed student outcomes for each graduate), into a performance-based learning framework that included projects, community services, etc. The students and adults monitor student progress on a quarterly basis, with the students leading their own Learner Profile conferences.
By incorporating more formative (or leading) indicators/metrics into their plans and performance management systems, school districts can make real-time operational adjustments to navigate roadblocks and change.
8. Start tracking performance as soon as the plan is approved
Have a strategy for how you are going to track performance before you finish the plan. Equally as important is knowing how you are going to communicate progress to all stakeholders, to ensure accountability and build credibility. This is where performance management software such as Envisio can make all the difference. Building your school district dashboard or scorecard as soon as the plan is approved by the Board keeps the process moving so that the tracking of results can start immediately.
9. Develop strategy action teams
Strategy action teams, comprising district/school-level experts and voluntary members, guide implementation and connect the work of students, teachers, teams, schools and departments for long-term sustainability.
A client recently shared:
"The strategic planning process was great, but the process of pulling together the strategy action teams to move the work was just as important. We tried to follow what we did with the strategic planning process and included representatives from different stakeholder groups when possible. The level of district-wide understanding and commitment for our change initiatives is the best it has ever been."
10. You can't over-communicate
Communicate, communicate and communicate some more—before, during, and after the process. This helps to build momentum and sustain interest with stakeholders. Nearly all of our school district strategic planning work comes from client referrals, and the dominant theme of their feedback that persuades people to consider us is the transparency of the process to the greater community and the resulting credibility and trust.