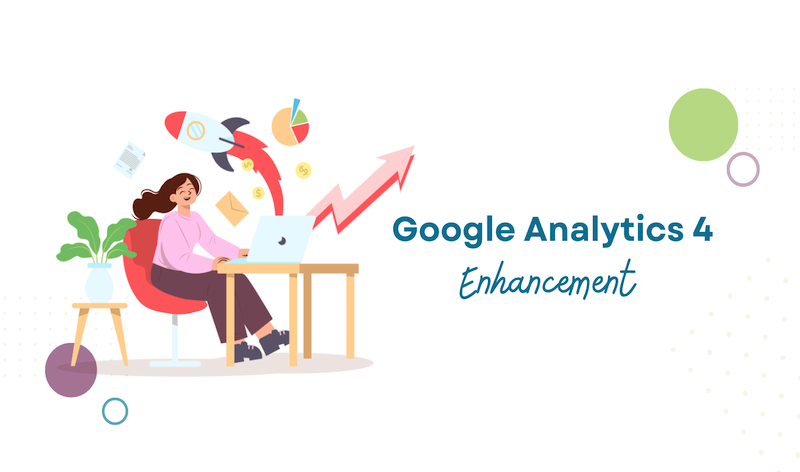 Public sector organizations can create effective, impactful strategic plans and build stronger connections with their communities by communicating transparently, engaging the community, and aligning strategic priorities to meet stakeholder needs. For most local government and other public sector organizations, the ultimate goal is to align organizational priorities with what matters most to the community it serves.
Ideally, that process looks something like this: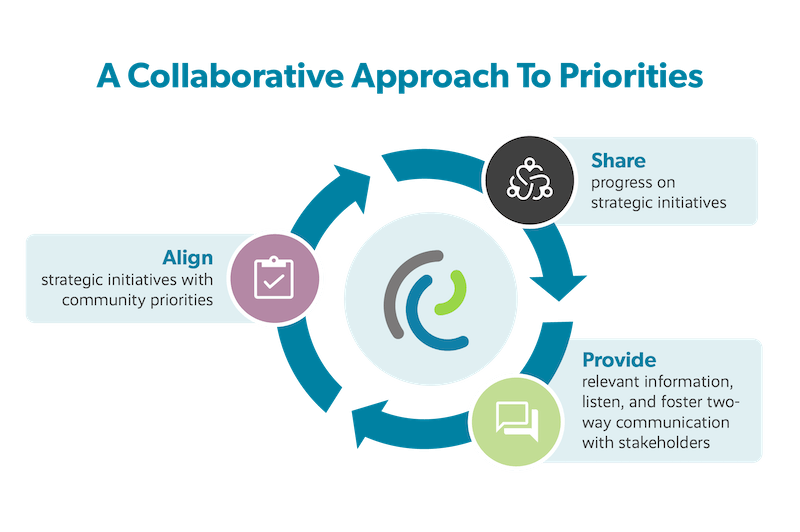 Envisio helps foster a collaborative approach to setting priorities through the use of public dashboards.
Envisio public dashboards have always included Google Analytics tracking out-of-the-box to help communications teams understand their reach and levels of engagement. These Google Analytics metrics also help us at Envisio to support our customers with tactics to improve engagement and visibility of their dashboards, and to develop best practices by analyzing top performing dashboards and communities.
With the new Google Analytics 4 Enhancement, public sector teams in marketing, communications, and community outreach can now go even deeper into understanding community interests and engagement levels.
Let's start by looking at why you should consider a public dashboard in the first place…
Communicate the milestones and progress of your most important plan(s). Then, create and align performance measures with those plans. Finally, launch a public dashboard to communicate progress and key achievements. Sharing progress demonstrates that you are doing the work you committed to. Transparent communication of these milestones not only demonstrates the value employees bring, but also builds trust with residents to build a stronger sense of community.
The Power of a Public Dashboard with Envisio from Envisio on Vimeo.
Foster two-way communication with stakeholders
Your Envisio-powered public dashboard can now be paired with the new Google Analytics 4 (GA4)! This enhancement gives you another tool in your toolkit to discover what your residents care about. Envisio's interactive dashboard has drill-down capabilities that provide data visualizations, scorecards, and written progress updates to tell your performance story. The drill-down capabilities allow residents to click through to find out more information on the topics they are most interested in.
GA4 key benefits and use cases
Here are some of the key benefits and use cases for the Google Analytics 4 Enhancement:
Gain enhanced user-centric insights using user behavior instead of session behavior
Understand more about what your stakeholders care about based on the individual pages they view
Use these insights to improve your communication strategies, including identifying where to collaborate further and where to provide the most information
Enhance website experience and drive better engagement
Feed these insights into the next rounds of strategic and/or action planning!
The power of this new enhancement lies in the ability to understand what your community cares about most so you can align resources and future priorities with those needs.
Align strategic initiatives with community priorities
Incorporating community interests into strategic planning processes helps public sector organizations and local governments create plans that are responsive, inclusive, effectively prioritized, and reflective of community aspirations and needs.
Ultimately, a transparent and collaborative approach to building strategic priorities helps build a stronger sense of community and builds shared responsibility. By prioritizing community wants and needs and taking action on them, organizations can build trust and transparency with the public.
Want to learn more about Envisio public dashboards? Check out these resources:
Request a demo of Envisio ↓