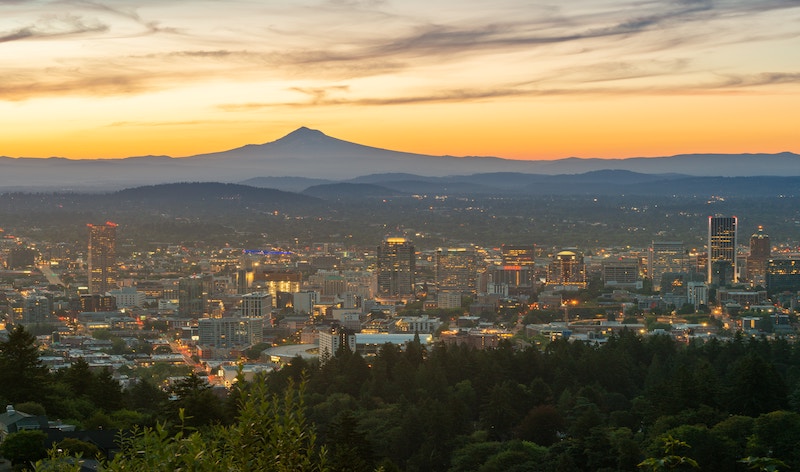 We're excited to be heading to the GFOA's 117th Annual Conference in Portland!
This conference is a fantastic opportunity to network, discuss, and learn about the changes and challenges in government finance. With over seventy-five concurrent sessions running, spanning topics from budgeting, to debt management, to community engagement (and more), you're probably wondering, "Where can I find my friends at Envisio?"
Well, at any point during the exhibiting hours between May 21st and May 24th, you can find us at Booth 516 in the exhibitor hall. Drop by for a chat, say hi, stay awhile! (We have chocolate.)
We also invite you to join us for the following sessions and activities:
Live Press Briefing: Announcing The New Rethinking Budgeting White Paper and Assessment
Monday, May 22 at 12:15pm PDT @ Booth 465 – Balancing Act Lounge
In collaboration with Balancing Act, Questica, and the GFOA, we recently launched a white paper that builds on the recommendations of the Rethinking Budgeting project to propose an integrated, iterative, and transparent process for modern budgeting.
This briefing will be broadcast live! Hear from our very own VP of Marketing & Research, Elizabeth Steward, and join our Q&A to learn more about Rethinking Budgeting, and how technology tools can support and empower government finance professionals.
Download the white paper here >>
Booth Bingo
Sunday, May 21 – Monday, May 22 @ Booths: Envisio (516), Balancing Act (465), and Questica (at the Euna Solutions Booth, 113)
Get a bingo card from either Envisio, Questica/Euna Solutions, or Balancing Act's booths, and then visit all three booths to get a sticker! You'll be entered into a draw to win Apple airpods. Winners will be announced at the Mix & Mingle event on Monday, May 22nd.
If you are unable to attend the Mix & Mingle event, you can still enter the draw! If you win, we will contact you after the event to arrange delivery of your prize.
Mix & Mingle Mixer Event
Monday, May 22nd, 6:00 pm to 8:00 pm @ Lulu Bar – 726 Southeast Grand Ave, Portland
What happens when a group of data transparency and budgeting enthusiasts get together for drinks? We don't know, but let's find out! We're having a party, and you're cordially invited.
This get-together is co-hosted by Envisio, Questica, and Balancing Act by Polco. Make sure you RSVP because capacity is limited. Come enjoy some cocktails and snacks as we kick back and have some mid-conference fun!
P.S., don't forget to collect a bingo card and all three stickers from all three booths for a chance to win some Apple airpods! Winners will be announced at this party.
RSVP and join the party here >>
Speaker Panel "What Does it Take to Rethink Budgeting?"
Tuesday, May 23rd, 2:00 pm @ PORTLAND 256-257
Just because something has been done one way for a long time, doesn't mean it's the only, or the best, way to do something. Hosted by Balancing Act President, Chris Adams, this panel will focus on what's been learned through the GFOA's Rethinking Budgeting project and hear from practitioners who are challenging the status quo of local government budgeting.
Come learn about our recently launched, collaborative whitepaper "Rethinking Budgeting: A Roadmap for Real Collaboration in Budgeting", what we're learning from industry survey results, and an upcoming Readiness Assessment created in collaboration between researchers at the GFOA, Envisio, Questica, and Balancing Act.
Learn more about the panel session here >>
We look forward to seeing you at the 117th GFOA Annual Conference!
Safe travels.