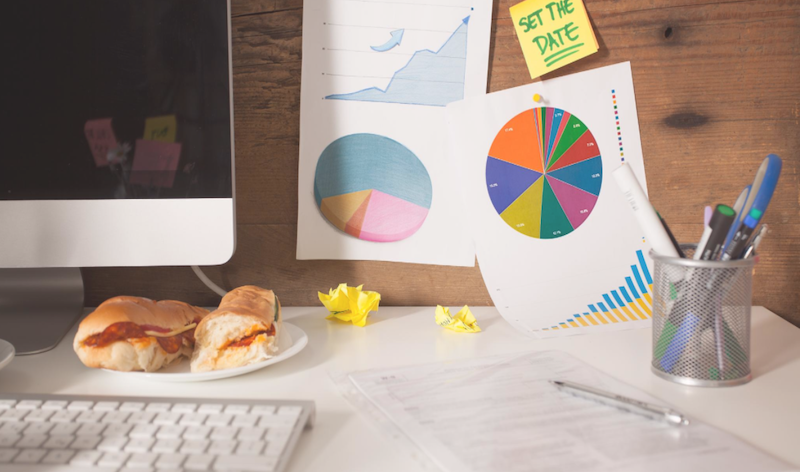 Why do we love dashboards so much?
Because public dashboards help local governments and other public sector organizations craft compelling narratives about the amazing work they do!
Being able to transform raw data into engaging stories using visualizations, scorecards, and progress updates helps connect your community and key stakeholders with the work being done. A beautifully created and well maintained dashboard goes way beyond simply being something nice to look at: at their best, public dashboards can help to build trust through transparency and manage expectations by communicating progress.
Dashboards are worth celebrating. Because ultimately, embarking on a journey to launch and promote a public-facing dashboard is not just about data; it's about sparking engagement and fostering a connection with your community.
We've already talked about 5 tips on launching your public dashboard, but what about promotion, and keeping the excitement alive?
We've pulled 25 practical, proven tips and tricks from our customer success team and our client base to come up with a comprehensive list of ideas for how to successfully launch, promote, and get engagement for your dashboard.
We've also included some of the resources that we provide to Envisio customers when launching their first Envisio-powered public dashboards.
From scripts for presenting to elected officials, to templated social media announcements, read on to grab those templates!👇
Preparing for Launch
1. Define clear goals for your dashboard (and use analytics!):
Be specific about what you want to achieve with your dashboard, and what you want to show. This will help you to measure success, celebrate accomplishments, and improve as you go.
Our top tip? Installing Google Analytics to track the number of dashboard visitors and how they interact with your dashboard content can be an excellent (and free) way to measure success, understand engagement, and get baseline metrics for improvement.
2. Identify key stakeholders and involve them from the beginning: Ideally, everyone inside your organization will be engaged and excited about your new dashboard—but it's most important to ensure that the people who are closest to the information being revealed on the dashboard have, well, information about the reveal! No surprises.
3. Internally announce the launch date of your public dashboard and train staff:
This is important! The key to making sure your dashboard is more than just a transparency box-ticking exercise, is to maintain and update it regularly.
Anyone who is making updates to your dashboards needs to be comfortable with when and how to do that. Inform staff about the submission deadlines for updates before public release. Ideally, you want to allow staff to have a couple of rounds of updates to refine their plans and performance measures based on feedback.
4. Soft launch the dashboard to your elected officials:
This is a great opportunity to ensure your elected officials know how to navigate your dashboard, understand the value, and get excited about promoting it! Give them a chance to explore, ask questions, and give feedback.
If you want a real master class in terms of how to introduce the dashboard to your elected officials, look no further than the City of Minnetonka, Minnesota.
"Having now worked for two cities that use Envisio, it's all about buy-in, buy-in, buy-in. With your council and also with your staff. That takes effort, but without it you just flounder and you're not going to have the success that you're looking for."
– Mike Funk, City Manager, City of Minnetonka

FREE TEMPLATE: Download our Council Presentation Sample Script!
5. If possible, coordinate with your customer success manager!
Depending on the kind of dashboard software you use, you should have certain resources available to you as you prepare for launch. If you've already gone through implementation, and even if you understand how the dashboard works, it's a good idea to refamiliarize yourself with the dashboard software, and stay closely in touch with your vendor's customer success team as you prepare to launch. They should be able to offer promotional templates, free training sessions with staff, and provide best practice feedback on your dashboard–well before you hit "publish".
Coordinating with your software's customer support/customer success team is a great way to get people engaged and informed.
(For Envisio customers, this is a great opportunity to work with our amazing customer success team. Connect with your Customer Success Manager as early as possible to ensure a smooth launch for everyone involved. Launching a public dashboard is all about communication, so don't be shy about scheduling a review call to explore dashboard features and train new team members).
6. Ensure ADA compliance:
It's important not to overlook this part of the process before launching. By prioritizing ADA compliance, the public dashboard becomes a tool for universal understanding and engagement, reinforcing the values of equitable communication and civic participation.
7. Consider scheduling a live, internal launch party:
You did it! Appreciate all the contributors who brought your dashboard to life with an internal celebration. Small rewards like pizza, lunch (what we affectionately call a "Lunch & Launch"), cupcakes, or donuts can boost staff excitement and engagement.
8. Craft your press release statements and get them ready for review:
We'll have a bit more on promoting your dashboard in the next section, but be sure to leverage press releases and local news sources when preparing for your dashboard launch.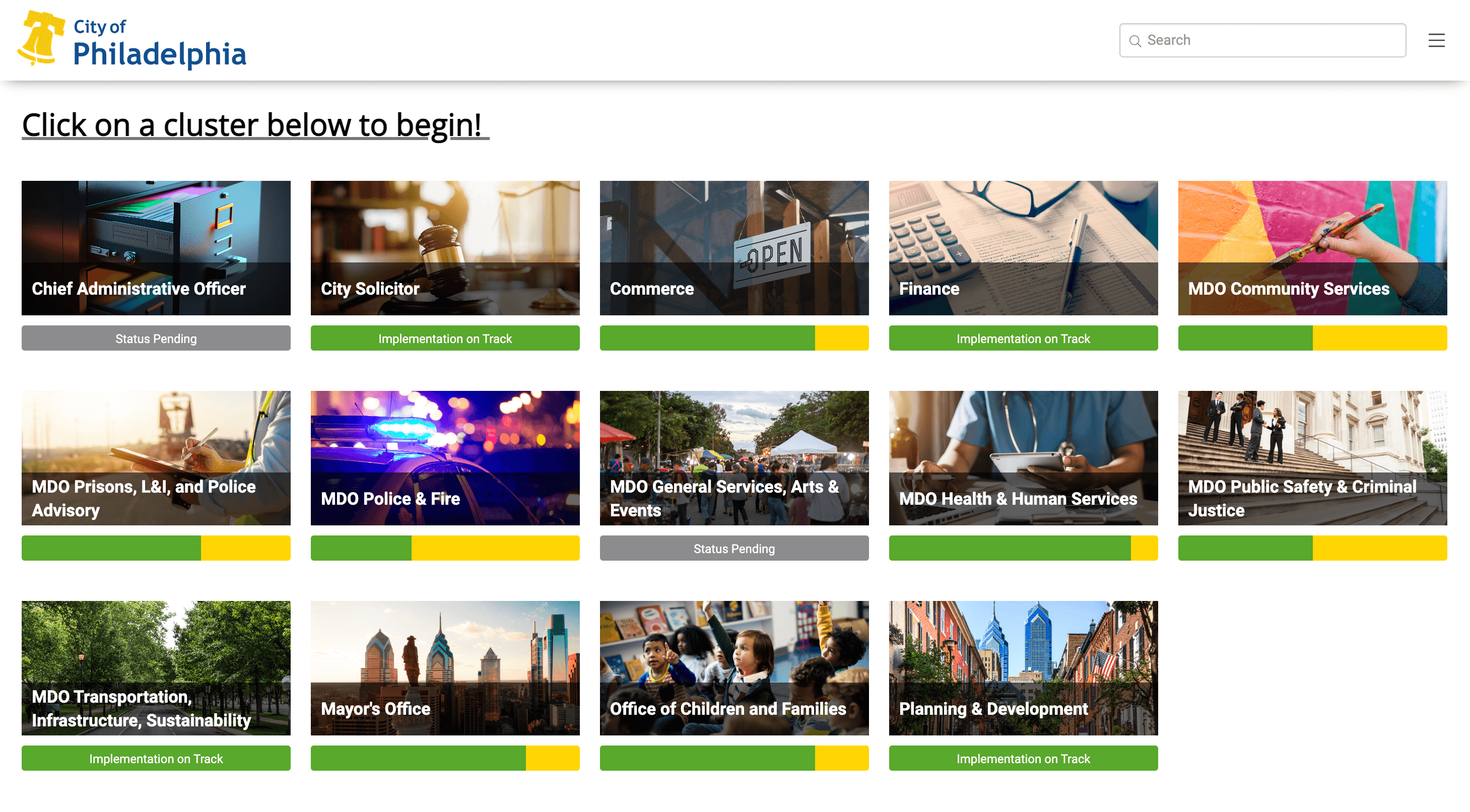 The City of Philadelphia's Racial Equity Strategy Dashboard had an accompanying press release, which can be read here! The release includes relevant information about the dashboard, including how often residents can expect the dashboard to be updated.
FREE TEMPLATE: Download our free dashboard launch press release template.
9. Craft initial social media posts:
Spread the joy among your stakeholders and community by shouting from the digital rooftops about the fantastic work you've been doing. Time to sprinkle that excitement on your social media pages! Let the dashboard celebration begin!
FREE TEMPLATE: Download our free social media template to get started!
10. Council involvement: Draft sample social posts for elected officials.
Building on the tip above, share a sample post with councilors to encourage their active involvement in your dashboard launch. Make the process easy and un-intimidating by providing them with ready-to-share content on their social channels, fostering a united promotional effort.
Build Engagement Through Promotion
Launching and maintaining your public dashboard is a monumental achievement, and it's time to share the excitement with your stakeholders and community! Amplify the impact of your hard work by strategically announcing the initial launch and subsequent updates through a variety of channels.
Whether it's the first reveal, regular updates, the introduction of something new, or seeking valuable feedback, promotion and marketing is your friend.
11. Use hashtags on social media:
Remember, for social media, your hashtag game is crucial! We recommend leveraging two to three of the following tags when posting on platforms like LinkedIn: #YourDashboardName, #DataDriven #DataRevolution, #CommunityEngagement #LocalGovLove. Let's make your dashboard's presence felt!
12. Set up information booths:
Setting up in-person spots at community centers or libraries is a great way to promote and engage, by meeting people where they are instead of relying solely on social media platforms.
13. Consider a postcard mailer (with QR Code): Develop a postcard mailer featuring an eye-catching design and a prominent QR code. Distribute it at events, city hall, and community centers for direct outreach.
A word of caution when using QR code services that charge a monthly fee: be aware of potential disruptions if the subscription is discontinued.
14. Write a local newsletter article for in-depth insight: Craft a newsletter article detailing the value and features of your public dashboard. Share success stories, talk about the "why", and use visuals to make it visually appealing.
15. Utilize printed media: Place print advertisements in local newspapers to reach a broad community audience. Craft compelling visuals and headlines to capture attention.
16. Choose strong web placement:
Elevate your dashboard's visibility by placing it prominently above the scroll line on your website page. Craft an intuitive title and complement it with an eye-catching image to capture visitors' attention immediately.
You also want to ensure that the website page that includes your dashboard is easily found in your website navigation. Try not to bury it five levels deep! Make sure it's discoverable, just like The City of Minnetonka has done, below.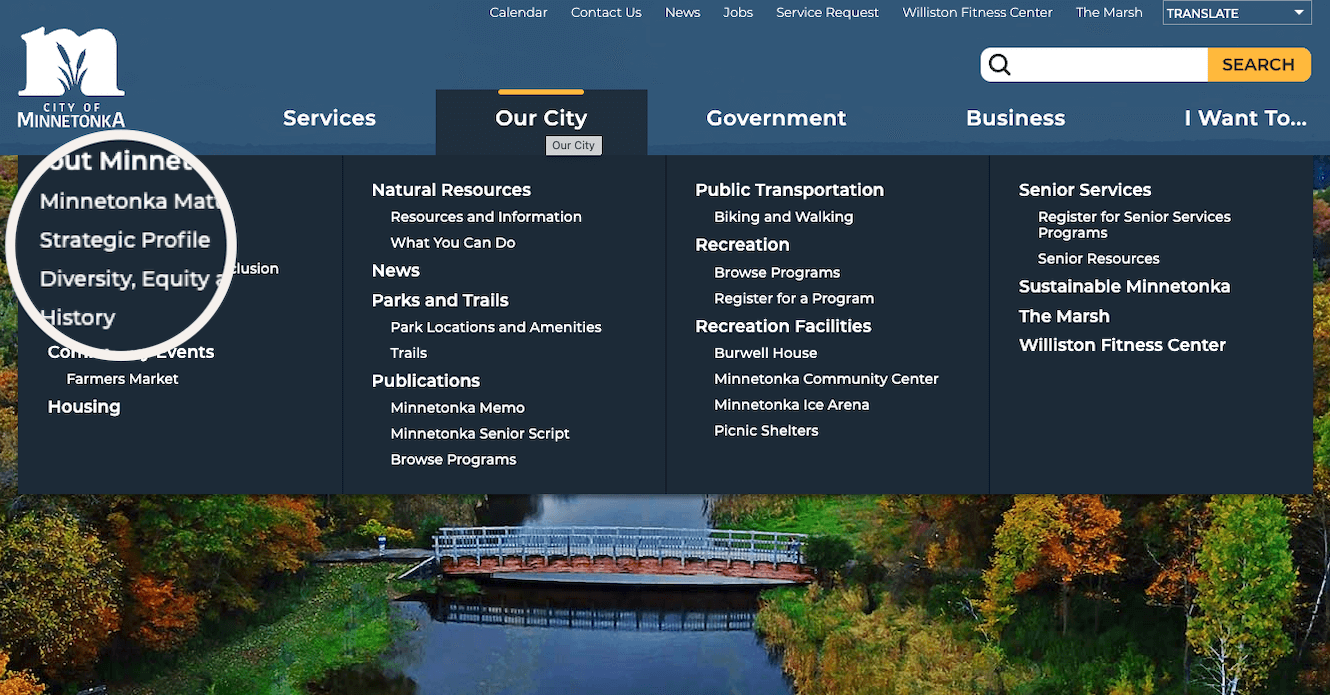 17. News homepage: carousel showcase:
Incorporate your dashboard into the carousel of images on your news homepage. Ensure it stands out among the headlines, drawing users' interest, and encouraging exploration.
18. Digital display (with QR Code):
Update digital displays at city hall or community centers to include a QR code linking to the public dashboard. Make it easily accessible for the public.
19. Consider the use of slideshows for meetings:
Request the use of your digital display image for inclusion in council meeting slideshows during breaks or before meetings. This helps reinforce dashboard visibility.
20. Elected Official business cards (with QR code):
Print QR codes linking to the dashboard on all elected officials' business cards. This will help turn each interaction with the public into an opportunity for community outreach.
21. Gamify!
Create engaging contests with the dashboard, such as a social media repost challenge or even incentivize writing challenges. You could encourage a trivia game, turning dashboard feats into a fun challenge for community members to explore and participate.
Keep the Transparency Train Chugging Along!
22. Maintain internal unified communication:
Your dashboard, once launched, should be a routine element of your meetings. Prepare a bullet list of key messages for elected officials to share with the public, based on progress or results shown on the dashboard. Ensure a unified and consistent communication strategy: this will help in building trust with your community.
23. Celebratory milestones:
It's your 1-year dashboard anniversary! Host a celebratory event with employees to mark the first year of dashboard success. Add a fun element with cake and pizza to enhance engagement.
Other milestones that you might want to celebrate could include:
When you reach a certain number of visitors to your dashboard
Your very first round of dashboard updates (we usually recommend quarterly)
When you add something new to the dashboard
24. Informative walk-through video:
Of course, you can do this at any point of the promotion process, but as a way to "volley" engagement after the initial excitement has worn off, it can be a great idea to create a screen recording walk-through of the public dashboard. Share the video on social channels for an informative and engaging visual presentation.
25. Repeat tactics throughout the year for consistent engagement:
Implement all of these promotional tactics consistently throughout the year to maintain engagement and keep your dashboard in the spotlight.
—
Get the Guide! ↓
Want the full scoop on how to design, build, and promote an engaging community dashboard? We've got you covered. Check out our guide!