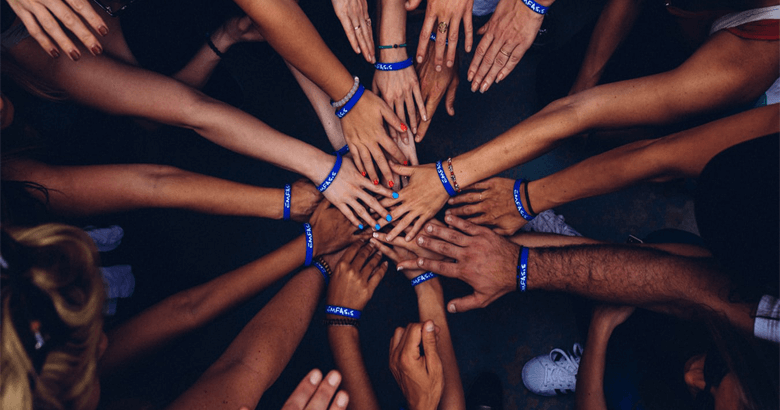 As a municipality, envisioning the future alongside your local community and engaging your residents in the decision-making process—instead of making an educated guess—can lead to more connected, aligned and collaborative communities.
What is a community vision?
Community visioning is both a process and a statement. The initial process includes discovering the kind of future your community wants by giving your residents the opportunity to express their goals, objectives, and values honestly. Through this discovery, residents are given a platform to discuss what they would like their community to look and feel like within the next five to 10 years and come to a mutually agreed upon vision.
But talking about a vision only goes so far. The second part of a community vision is solidifying it into a statement. Look at the City of Lakewood in Washington, for example. "Our vision is a thriving, urban, South Puget Sound city, possessing the core values of family, community, education and economic prosperity. We will advance these values by recognizing our past, taking action in the present, and pursuing a dynamic future." This statement represents the goals and objectives of the community and includes a consensus of what the community will look and feel like in the future.
The vision statement is then used to guide strategic planning, decision making, and government officials who will direct the future of the city.
The era of the engaged digital citizen
It's not always easy for cities to gather data from residents and act on their feedback. People are busy with the intricacies of their lives, and time is limited. If meetings are held in person, there isn't a guarantee that all community members will attend, making it hard to gauge whether every view is represented in the vision. Using traditional research methods—like polls and surveys—aren't always representative of real, relevant citizens within affected communities.
To counter these complexities, municipalities can activate engaged citizens through digital tools. By giving citizens a voice through a digital platform, like social media or public dashboards, city leaders can communicate directly, securely and efficiently with their residents and facilitate online citizen engagement, encouraging a more democratic process. When collecting data from residents to create a community vision, a digital tool like PlaceSpeak can help engage more citizens, and it uses geo-verification technology to ensure each online identity is based within the affected community.
The results of a strong community vision
Beyond creating stronger connections with your community through the visioning process, engaging your residents from day one leads to diversity, aligned goals, trust and belonging.
1. A consensus about the values of different community groups
Including your community in your vision process opens up dialogue with diverse voices, and creates space for the distinct values of different community groups to be represented in your future. The result is a community vision statement that's comprehensive and representative of the goals and interests of your entire population, instead of a select few individuals.
When decision-makers and citizens come together as one and create shared goals, the actions steps that need to happen to achieve those goals not only have a clear focus and direction forward, but your stakeholders are already invested in the larger plan and vision that each of those goals are working towards. As a result, your community will feel bought into and aligned with changes like zoning regulations and new developments that reflect the goals and vision you have co-created.
3. A greater sense of belonging and trust with residents
Bringing a community together generates loyalty, trust and a sense of belonging. Most importantly, extensive public involvement in building a community vision leads to a sense of community-wide ownership. When there is buy-in from all levels, when it comes to generating documents and planning new projects, you'll face less resistance, be able to make decisions more efficiently, and get community-wide support for new initiatives that will propel your city or municipality towards your vision.