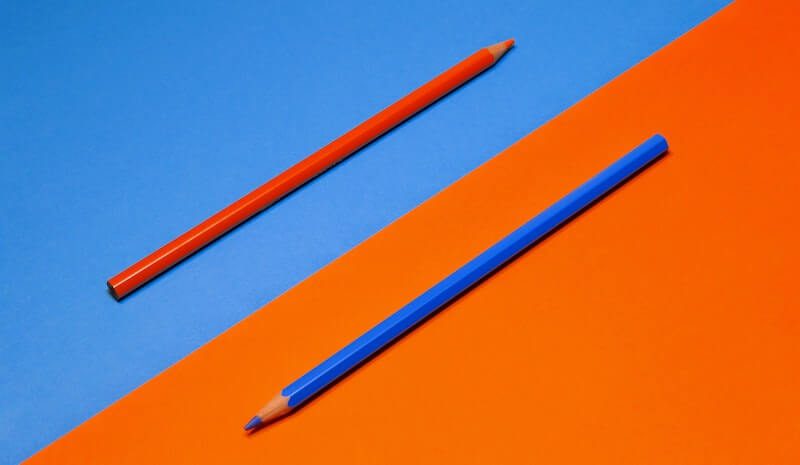 Now more than ever, local governments and other public sector organizations understand the value of developing a strategic plan.
Organizations that develop and execute on their strategic plans enjoy significant benefits, and often make the most of the budget and resources afforded to them by their residents or key stakeholders. Just as importantly, a strategic plan gives your organization a roadmap for the future; a set of shared ideals and end goals against which to align day-to-day work. A strong strategic plan, with high employee engagement, affects every department and all levels of stakeholders, whether you're a senior leader or part of the staff.
But designing your roadmap is only one part of your journey. In our experience working with public sector agencies, it is not uncommon for organizations to spend time, money, and resources developing a strategic plan only for it to never be implemented–that's why we recommend developing an action plan (often called an operational plan) to help manifest your strategic vision.
Without an action plan, you run the risk of allowing your strategic plan to end up as an expensive paperweight on an administrator's desk. Without implementation, the goals and milestones you've meticulously mapped out may end up stuck in neutral.
In this post, we'll cover the key differences between a strategic plan versus an action plan, the purpose of an action plan, and some examples to help you build an effective action plan structure.
Strategic Plan vs. Action Plan–What's the difference?
Before we talk about how to build an action plan, let's talk about what delineates it from your strategic plan.
A strategic plan outlines your vision for the future. It helps you to prioritize goals, make resourcing decisions, and rally employees, leaders, elected officials, stakeholders, and residents around a shared vision for your organization or community.
Components of a strategic plan include:
Strategic goals: Think of these as your main areas of focus. If you are a public sector organization, these are often set in conjunction with your elected officials or driven by community feedback. These are sometimes referred to as "strategic pillars". Some examples might be "Improve Sustainability" or "Support Economic Vitality."
Strategies: These are typically major initiatives, or services that must be completed in order to progress towards your goals.
Performance measures: Specific performance measures that let you monitor your progress towards your strategies and your goals.
Once a strategic plan is created, the next step is—you guessed it—an action plan. An action plan puts your strategy into the heads, hearts, and hands of the people who will make a real, measurable difference by implementing your strategic plan.
So, what is an action plan?
An action plan includes:
The programs, activities, and projects that will push forward your strategies, each with an assigned owner and contributors. These are often developed by department heads with input from frontline workers.
Allocation of resources that will drive the strategic plan forward
Progress reporting structure and timeline
Based on our experience working with hundreds of public sector organizations, we recommend implementing your strategic plan by developing three, cascading levels (we call this your planning framework):
Goals

Strategies

Actions
Your strategic plan should cover the top two levels of your framework Your action plan makes up the third level of your planning framework.
Here is an example of a three-tiered plan in practice, as laid out in Envisio:
Strategic Plan vs. Action Plan–Why You Need Both
When it comes to designing a strategic plan and reaching organizational goals, a large number of organizations fail to execute on their vision. Your action plan takes your strategic plan and makes it operational—it brings your strategy to life. An action plan provides your staff with responsibilities, tasks, and the necessary resources to align your efforts with strategy and make them feel relevant, impactful, and engaging.
Having both a strategic plan and an action plan in place helps your organization turn your strategy from a two-dimensional document into a demonstrable success. But we understand that forming an action plan isn't necessarily the most intuitive process, so we've created the following checklist and guidance to help you move from planning to action.
Creating Your Action Plan Structure
1. Build S.M.A.R.T Actions
Actions will make up the foundation of your action plan. But what is an action, exactly? An action is anything you do to pursue a strategy, and we encourage our customers to think of actions as projects and programs, and not as individual tasks, checklists or steps.
As you create your action items and activities that make up your operational plan, remember that each one needs to be S.M.A.R.T. This acronym stands for:
Specific: Something that can be actioned and is well-defined.
Measurable: An activity or action that can have an outcome or performance measure(s) associated with it.
Attainable: Actions have to be achievable. Make sure it has enough time, the right people, and the budget assigned to it, and that any major roadblocks have been considered.
Relevant: The action needs to align with a strategic priority.
Timebound: Your activity should have start and end dates.
Crafting S.M.A.R.T. actions will ensure that your action plan remains timely, relevant, and easy to allocate resources to. And speaking of those resources…
2. Align Your Plan With Your Budget
To set your plan up for success, you'll need to talk about money. Even the best operational plan will fail without the necessary resources behind it, which means that you'll need to make sure that the budget, human resources, and requisite tools (technology partners, third party vendors, consultants, etc.) are aligned with your strategic vision and the actions that you create to deliver it.
Aligning your strategic and action plan with your budgeting process isn't always easy. You might meet some resistance along the way from stakeholders both internal and external—if you do, remember to communicate the value of the process you're undertaking.
A budget is a value statement about what matters to your organization—using the vision and goals in your strategic plan to guide your budgeting process can provide a framework for evaluating where to use your resources to the greatest effect. Often referred to as priority-based budgeting, this approach emphasizes allocating resources to the actions that achieve your goals.
3. Be Clear and Proactive About Your "Why"
As you go about formulating and executing your action plan, there will be moments where you'll need to advocate for the process you are undergoing. Whether you're trying to secure money for a new program, motivating staff to create their own action items, or communicating the many benefits of aligning departmental work plans with your strategic plan, you'll need to be ready to defend, educate and inspire with the action plan you're building and the process by which you're building it.
Most importantly, you'll need to communicate why your action plan matters–showing the value of what you are doing is the best way to ensure buy-in from the whole of your organization.
4. Assign Roles and Responsibilities
A plan is only as good as the individuals you trust to execute it, and your operational plan is no different.
To create a plan that actually gets executed, you will need to ensure that all of your goals, strategies, actions and performance measures have owners. This is a single person that is responsible for the execution of that activity or for hitting a specific performance target.
But while assigning clear roles and responsibilities for the action items identified above is essential to ensure your operational plan keeps moving, many of our highest performing clients take things a step further and move away from simply assigning roles and responsibilities–they work to engage their employees to the point where they own and champion the strategic and operational imperatives that let you drive progress.
5. Establish Realistic Timelines
Now that you've broken down your strategic vision into bite-sized action items and figured out who among your staff is going to be responsible for achieving them, you'll need to identify reasonable timelines for the completion of these tasks.
Part of establishing realistic timelines for your actions, items, and strategic objectives comes from proper prioritization–as we know, if everything is a priority, then nothing is. It's also important to remember that not everything has to start at once! If, for example, your plan spans 5 years, it's likely that many of your activities cannot even begin until a few years down the road.
Understanding what you need to accomplish, when, and in what order, will help you hold true in times when your staff, resources, and patience are tested.
6. Measure and Report on Your Performance
Developing your operational plan is just one of many steps in a strategy execution and performance management journey. Once you've broken down your strategic plan into action items and established roles, responsibilities, and timelines, you'll need to develop a series of key performance indicators (KPIs) or performance measures that let you monitor where you are in relation to your goals.
The process behind developing KPIs for local governments and other public sector organizations is not something we'll cover here (check out our complete guide on how to build local government performance measures for more), but it's essential to monitor your progress with key indicators as you move forward. Remember, what gets measured gets managed, and you'll need to understand how you're performing to understand where and how you can do better when it comes to executing on your strategic vision.
This is where a dedicated performance management platform like Envisio can help. Envisio allows you to manage your action plan, KPIs, key milestones, and roles and responsibilities in an intuitive and user-friendly manner. Further, it'll help you immensely when it comes to the other key area of managing your operational plan: reporting to internal and external stakeholders.
Get the Guide↓
Are you looking for more help as you develop an action plan? Our latest guide, From Strategy to Action: A Guide to Operational Planning for Local Governments & Public Sector Organizations, will give you a more comprehensive overview of how to accomplish the sections above, as well as ready-to-use action planning templates.
Good luck!