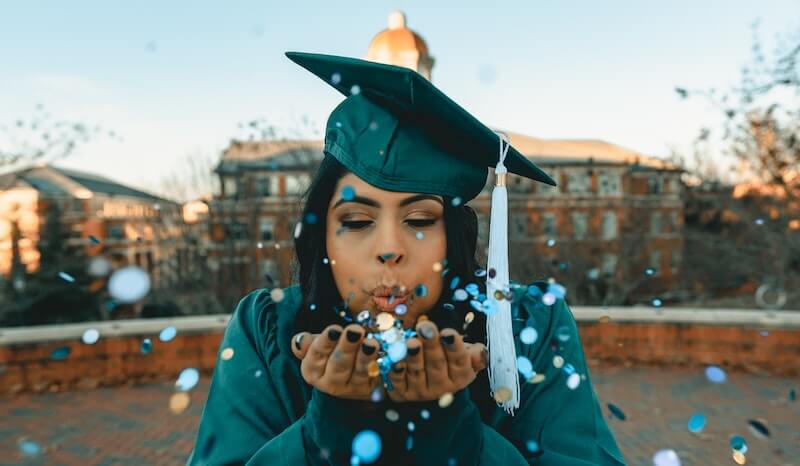 Measure What Matters returns! Our popular blog series, in which we draw insights and analysis from our database of over 10,000 public sector agency KPIs, is back. In previous posts, we have done deep dives into the most common police department performance measures, library performance measures, and others.
Today, we'll be taking a little detour from local governments to explore university performance measures. Specifically, we'll look at which KPIs are most commonly tracked by our university customers and exactly how they measure them.
We are fortunate enough to work with some of the highest performing higher education institutions in North America to support them in executing plans, measuring performance, and communicating results. Many universities in the public sphere are coming to realize the value of developing, implementing, and reporting on their strategic initiatives. In doing so, they are working to better serve their key stakeholders: students, alumni, and the communities in which they are situated. Measuring organizational performance (usually as part of a broader performance management program) and using performance data to inform decisions is a powerful way to learn and ultimately provide a more efficient, effective, and relevant service to these stakeholders.
We hope that by taking the time to analyze what our university clients are measuring, and identifying commonalities across these clients, we can provide a starting point for other higher education institutions looking to do the same.
Below, we'll look at the top 5 most commonly used university performance metrics and provide examples as to how other higher education institutions are measuring and reporting them. We hope you find it valuable in developing your own performance measures!
Enrollment Year over Year: Total number of students enrolled per academic year. We often see separate charts that show enrollment percentages by international versus domestic students, undergraduate versus postgraduate students, overall enrollment percentages by gender, enrollments percentages by program or college, and overall enrollment percentages by ethnicity.
Workforce Diversity (Gender Demographics): Percentage of male versus female employees, often split out by staff and faculty. Measured annually.

Northeast Ohio Medical University (NEOMED) does exactly this. As part of their Strategic Plan: Creating Transformational Leaders Dashboard they track gender demographics of staff and faculty in line with their guiding principle of being "committed to attracting and retaining a diverse workforce and student body. [NEOMED] is committed to ensuring equity and inclusion at all levels of the University."


Workforce Diversity (Race/Ethnicity): Headcount of staff, divided by their self-identified race/ethnicity. Often split out by staff and faculty and measured annually.

We found that many of our higher education customers have targets to increase the percentage of faculty and staff members of color.

This chart, again from NEOMED, shows faculty members by race/ethnicity. Faculty members who identify themselves as multiracial are listed in each race category that they claimed:


Student Satisfaction: Usually a percentage of current students or percent of graduates who agree" or "strongly agree" with a statement such as "Overall I am satisfied with the university," or "Overall, I am satisfied by my university education."

Overall student satisfaction is typically measured by student surveys, usually annually and/or per semester.

Other student survey-based measures we found in our database included survey ratings on topics such as "welcoming environment" (the percentage of students, faculty and staff who feel welcomed at the university or college), "treated with respect", and "student belonging".

Individual program satisfaction levels are also commonly measured, as are graduate satisfaction levels.
Student Completion/Graduation Rate: The percentage of students who graduate! Reported annually.
Other common university performance measures that we found in our database include:
Amount of research funding
Graduate employment rates
Average age of facilities
Employee satisfaction
We love working with universities to develop their performance measures! Download our guide to learn more about the benefits of a well-run performance measurement program.